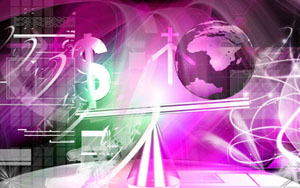 Wouldn't you like to know how your legal bills stack up against what others are paying for similar matters?

Benchmarking of legal fees isn't on the radar for many Canadian in-house counsel yet, but data from Canadian law firms is already being fed into database systems used by legal departments south of the border.

By benchmarking against what other firms charge, users can identify abnormal billing rates among their external firms, identify matters where cost and duration exceeded similar matters, and budget upcoming matters by benchmarking against similar ones.

Sky Analytics based in Andover, Mass., is just one of several companies that have recently created web-based legal analytics software allowing in-house counsel to benchmark their bills against what others have received. Sky Analytics has seen its legal benchmarking data warehouse grow significantly in the six months since it launched.

Other benchmarking products recently released to the market include Serengeti Intelligence, which came out in October and is part of Serengeti Tracker, and LexisNexis' CounselLink Analytics, which launched July 11.

Sky Analytics president Doug Ventola says by aggregating more than 60,000 invoices from its client base, Sky Analytics has built profiles of more than 10,000 lawyers and timekeepers, 1,000 law firms, and 16,000 matters across North America, revealing actual billed rates.

Serengeti's analytics platform feeds from 400 corporate law departments and 21,000 law firms globally, but Rob Thomas, vice president for market development at Serengeti, says law departments are just beginning to use the benchmarking tool.

Ventola won't say how many clients Sky Analytics has but indicates its database contains details on 22 Canadian law firms, 310 timekeepers, including 109 partners, 457 matters, and total spending of $8.4 million.

"The Canadian business we have in the database is a subset of our U.S.-based clients so we don't have any clients in Canada but there's no reason why this isn't a tool that is as valuable for a Canadian company as it is a U.S. company," he says.

The idea is for in-house counsel to use the analytics tool to make more informed decisions when negotiating alternative fee arrangements with their outside counsel, and identifying matters where cost and duration exceeded similar matters.

Former Association of Corporate Counsel president Fred Krebs has seen the Sky Analytics system and sees the appeal of benchmarking for in-house departments.

"Just like purchasers in any other field, general counsel want cost and pricing data and the ability to compare providers," says Krebs. "I see this as a powerful tool that will enable the continued transformation in the delivery of legal services."

Krebs says over the long term it will help in-house counsel identify law firms that provide the best value and force others to become more efficient.

Ventola says in-house clients are using benchmarking to negotiate alternative fee arrangements with their outside counsel.

As the database has expanded, he says there has been interest from procurement departments as a means of identifying cost-effective regional law firms with particular areas of expertise as an alternative to major metropolitan firms.

Sky Analytics was founded two years ago and initially had some beta clients but pushed forward last fall when Ventola joined as president. There is no fee to sign into the system. Sky Analytics charges users based on a percentage of the activity a client puts through the system.

The process begins when a legal department sends its invoices to the company in electronic or paper format and it is then fed into the database.

"We benchmark by matter type, by timekeeper, by law firms, region — there are multiple filters in the database that allow you to look at whatever comparison you want," Ventola says.

The data from legal bills is aggregated and stripped of any confidential client information.

"You don't know who the company is or what the matter is. We average the data for benchmarking purposes," he says.

Each time a bill is received from an in-house counsel from a new law firm not in the database, a full profile is built on that firm and it begins collecting data by rate, by timekeeper class, as well as matter types, the average length or average cost, or what their average hourly fee might be.

Sky Analytics charges clients a percentage of the total billings they process through the system. It averages from 0.2 per cent up to 0.8 per cent.

There is also a functionality that allows in-house departments to manage a rate increase request from a firm so it can be put into a comparative context.

"If the firm is asking you to increase a lawyer's rate by 10 per cent you have information in front of you about whether it's a good increase to approve," says Ventola.