The Canadian Civil Liberties Association and the broader legal community is mourning the passing of Alan Borovoy, a man considered a leading force for civil rights in this country.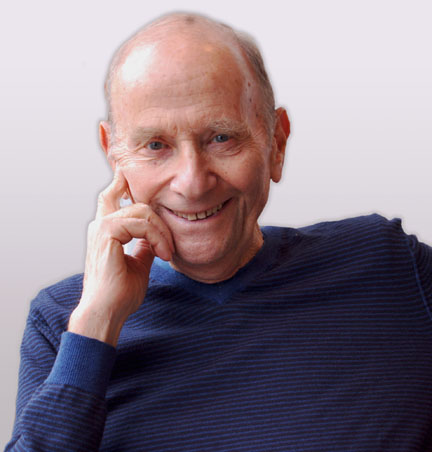 "He definitely had a presence. I am proud to say he was a friend of mine and I was a friend of his. We will miss him. He did so much for Canada and for civil liberties in this country," says Sukanya Pillay, general counsel of the Canadian Civil Liberties Association.
Borovoy, who was the CCLA's general counsel from 1968 to 2009, was a leader in the civil rights arena for four decades. He passed away in hospital May 11 at the age of 83.
Pillay, who joined the CCLA six years ago and worked closely beside Borovoy, recalls how, as a young articling student at the age of 23, she found herself working one weekend on a freedom of the press matter related to the barricades during the Oka crisis. It was related to whether journalists could get in past the barricades. Together with [former associate chief justice of Ontario] Dennis O'Connor, then a partner at Borden & Elliot, she was working on the matter for Borovoy and the CCLA.
"That is when I fell in love with civil liberties and the Charter," she says. "He was larger than life; he was irreverent, courageous — I really think he changed the landscape of civil liberties protection in this country. He forced the rubber to hit the road in terms of making sure people really enjoyed equality and had full freedoms."
Jasmine Akbarali, a partner at Lerners LLP, recalls working with Borovoy in 2008 on the Afghan detainee case. At the time, Borovoy was in the process of winding down his formal work with the CCLA.
"His intelligence and his dedication to the fight for civil liberties were matched by his charm, his charisma, and his sense of humour, He had such presence — he was a giant, yet he did not make others feel small. It was my privilege and incredible good fortune to have had the opportunity to work with him," she says.
It was the first time Lerners was involved with Borovoy and the CCLA. The organization wanted to seek leave to intervene at the Federal Court of Appeal on the issue of Afghan detainees.
"I remember the first time I spoke with him. A colleague and I were drafting the intervention materials and I had a call with Alan and when I got off the phone I told my colleague, 'I think I have a crush on Alan Borovoy.' My colleague then spoke with him later and said he too thought he had a crush on Alan.
"He was just so generous and charming and funny. It was a fun experience," says Akbarali. "I still remember how giddy I was."
University of Ottawa dean of common law program, Nathalie Des Rosiers worked with Borovoy for four years from 2009 to 2013.
"I went to the CCLA to replace him but he was in the office almost every day and was he was completely committed to civil liberties in Canada, enjoying the legal challenges and the intellectual challenges they often present," says Des Rosiers.
She recalls his special ability to "marshal an argument" to make the other side look "so unreasonable."
"He was a master in finding the flaw in someone else's argument — he had a way with finding the perfect expression," she says. "On privacy, for example, he said 'if you have nothing to hide what kind of boring life are you leading?'"
Pillay recalls a tag line for the CCLA that came from Borovoy: "The freedom of no one is safe unless the freedom of everyone is safe."
She says he never flinched from standing up for what was "completely unpopular."
"He took many risks and was very courageous and principled," says Des Rosiers.
"Even if you didn't agree with him, you had to completely respect his analytical skills and his commitment. I think he has left an indelible mark on our country. For those of us who knew him he had the most hilarious, irreverent wit."
At his retirement in 2009 a line used to describe his career at his party was: "40 years of raising hell without breaking the law."
"That's Alan," says Pillay.
Borovoy was born in Toronto and studied law at the University of Toronto, received four honourary doctor of laws degrees, the Law Society Medal from the Law Society of Upper Canada in 1989, an award of merit from the City of Toronto in 1982, and was inscribed in the Honour Roll of the aboriginal people of Treaty No. 3 in 1991. He was made an Officer of the Order of Canada in 1982.
His memoir — At The Barricades: A Memoir — was published last year. He was also the author of The New Anti-Liberals, Uncivil Obedience: The Tactics and Tales of a Democratic Agitator, as well as When Freedoms Collide: The Case for Our Civil Liberties, which was nominated for the Governor General's Award in 1988.
At the CCLA's 50th anniversary last November, Borovoy received a standing ovation as he received a lifetime achievement award.
"I called him the Canadian civil libertarian and everyone stood up and it was a very moving moment and I'm happy we could do that for him," says Pillay.
Update May 13: A few typos corrected.