Regehr will prioritize Truth and Reconciliation initiative, also young lawyers, wellness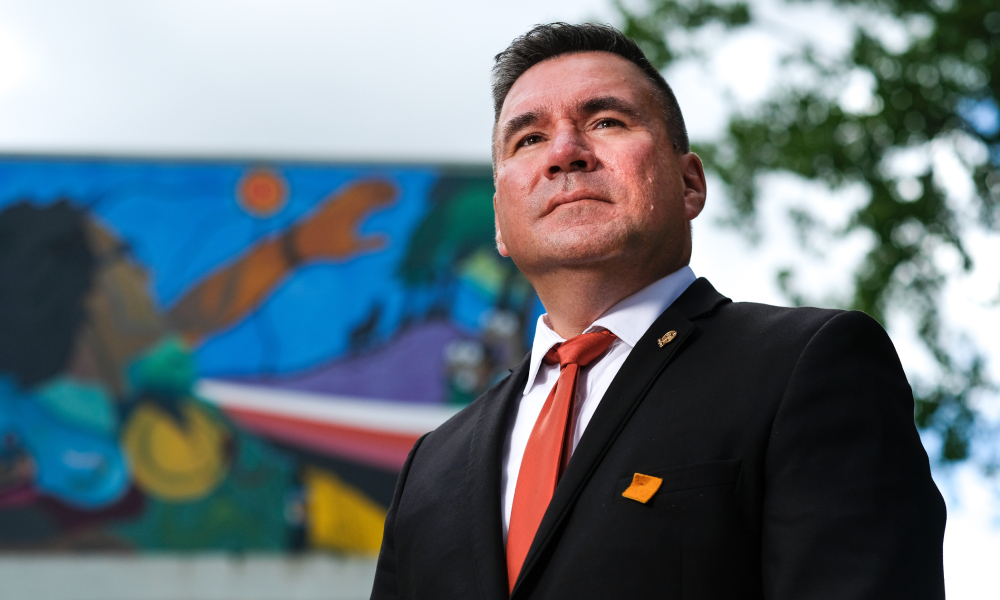 Winnipeg lawyer Brad Regehr has become the first Indigenous president of the Canadian Bar Association, assuming the office on Sept. 1.
Regehr, who is a partner with Maurice Law in its Winnipeg office and practises Aboriginal law, civil litigation and administrative law, told Canadian Lawyer that he will continue the CBA's strategic direction of focusing on young lawyers, lawyer wellness and co-chairing (with immediate past president Vivene Salmon) the CBA's Task Force on Justice Issues Arising from COVID-19.
As well, "a big thing for me is our ongoing work on Truth and Reconciliation," he says. "We're doing good work, and I want to continue that good work."
Regehr will continue communicating with members through the podcast Conversations with the President, which this year will focus on the Calls to Action in the Truth and Reconciliation Commission Report.
A native Winnipeger and member of the Peter Ballantyne Cree Nation in Saskatchewan bordering on Manitoba, Regehr was called to the Bar of Manitoba in 1997 and has been a CBA member since law school. He has been actively involved in various leadership positions in the Association for the past 15 years, including as vice-president in 2019-2020, as a national board member, and as chair of the National Aboriginal Law Section. He also served as president of the Manitoba Bar Association for two years.
Regehr's practice focus is aboriginal law, with administrative and civil law tying into that, and a smattering of corporate-commercial work.
"I went into law wanting to work for Indigenous people, and oriented my career towards doing that," he says. "I feel quite passionate about being an advocate for Indigenous people within the legal system. That's what I love doing."
Regehr was part of the legal team that successfully defended a challenge to a First Nation's tax laws under the First Nations Fiscal Management Act, the first litigation involving that statute. He also acted for a First Nation which became a partner in a major hydro-electric project, and has advised several First Nation on implementation issues involving land claims and flooding agreements, and in arbitrations and litigation concerning the Manitoba Treaty Land Entitlement Framework Agreement and Saskatchewan Treaty Land Entitlement Framework Agreement.
An amateur actor, Regehr has been involved in eight productions of The Lawyers Play, a joint fundraising production between the Manitoba Bar Association and the Royal Manitoba Theatre Centre.
In preparation for his role as CBA president, "I have been on the national board a couple of times, both under the old governance model and our new governance model, so I understand the way things were and how they changed," Regehr says. "I've worked with a lot of national presidents [and] provincial and territorial presidents in the past, so I think I've got a really good understanding of how the organization works. And I have been blessed in terms of … meeting people … and have made a lot of good friends through the work I've done in the association over the last many years."
The CBA's board of directors also welcomed new members as of Sept. 1: Eden Alexander of Yukon, David O'Brien of New Brunswick, Jonathan Coady of Prince Edward Island, Brittany Scott of the Northwest Territories, Susan Johnson of Nova Scotia and John Stefaniuk of Manitoba, for two-year terms. Melanie Mortensen won a mid-term election in British Columbia to replace William Veenstra, who was appointed to the Supreme Court of British Columbia in June.
Toronto lawyer Stephen Rotstein began a term as CBA vice-president.