The Calgary Courts Centre remained closed Tuesday following a power outage that began Saturday night, leaving thousands without power over Thanksgiving weekend.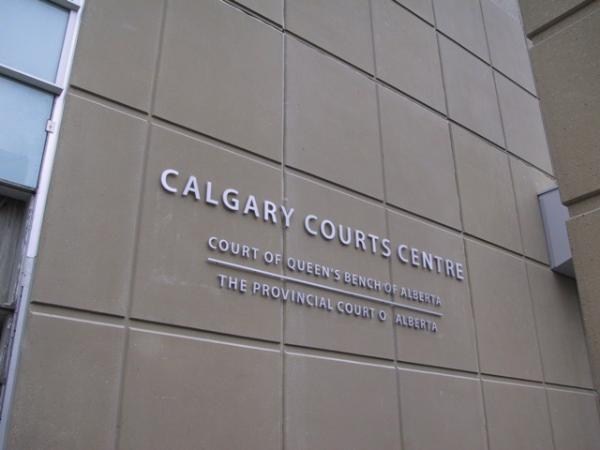 An underground fire at an electrical substation caused a loss of electricity in parts of the city's downtown. The area includes both residential and commercial buildings. Power is also out at the Government of Alberta's McDougall Centre, AMEC Building, JJ Bowlen, and Calgary Court Centre, affecting court operations. Operations at these buildings will be impacted until power is fully restored.
The Calgary Chamber of Commerce estimates about 2,100 organizations are affected by the blackout.
The Calgary Courts Centre will be closed Oct. 14, 15, and 16. Albertans with matters at the court centre scheduled on those days are being directed to the Alberta Courts website for the
Court of Queen's Bench
and
Provincial Court
or the Alberta Justice & Solicitor General's
blog
.
Due to the power outage emergency applications will be dealt with by a Queen's Bench justice sitting at the Court of Appeal at Courtroom 2 in the TransCanada Pipelines Tower.
"Not everything is adjourned, some things are just moving over to the Court of Appeal or other court houses," says Michelle Davio, media relations with the Minster of Justice and Solicitor General's office of Alberta.
Davio could not estimate how many matters would be affected due to the delays.
For criminal matters, all summary conviction appeals and bail estreatments scheduled for Oct.16 will be put over to Criminal Appearance Court on Oct. 24, in courtroom #1102, at 9:30 am.
Most Calgary law firms were not affected by the power outage but phone lines and, in particular, inbound calls to the Calgary office of Osler Hoskin & Harcourt LLP were affected and the firm is asking that calls be directed to its Toronto reception desk at 1.888.675.3755 to be transferred to the appropriate Calgary extension.
The Calgary office of Gowling Lafleur Henderson LLP is located in the affected area, and did lose power Sunday during the early morning hours, but it was fully restored by 4:30 a.m.
"It's business as usual at our office today, although some of our staff are still without power in their homes," according to the firm's communications manager Erinn Steringa.