Governments should be legally mandated to provide enough schools, hospitals, and housing in oil and gas regions, according to the first student to complete a PhD at the University of Calgary's law school.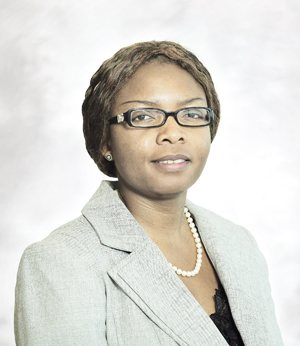 Chidinma Thompson studied for her PhD over six years, while practising law full-time. Since 2009, she has worked at Borden Ladner Gervais LLP's Calgary office, where she is an associate with the firm's commercial litigation practice.
Her thesis looks at the quality of infrastructure in the regional municipality of Wood Buffalo, home to the largest single oil deposit known to exist in the world.
"The community really wanted the oil development . . . but there wasn't enough infrastructure," Thompson says.
The government gave insufficient thought to the facilities needed to support a huge influx of workers to the region, her research found.
"There weren't enough schools. Hospitals were over-worked," she says. Some residents were unable to flush their toilets due to inadequate water treatment facilities. In addition, housing shortages forced companies to fly workers in and out of the area or build "work camps" for staff to live on, which affected retention rates, says Thompson.
Her thesis made two main recommendations on how the law can help to prevent problems from arising in the future.
Firstly, it said Alberta should create a legal requirement for municipal and provincial government officials to consider infrastructure needs at the "approval in principle" stage for oil and gas developments.
In this way: "Alberta can proactively obviate severe growth pressures, crippling demands on public infrastructure and services, lower quality of life for workers in the host areas, and greater risk to industry, energy resource development and private investment," her thesis states.
It also recommended reforming the law in order to set standards on, for example, the number of extra hospital beds, or houses, needed by areas slated for development.
Thompson has not received an official government response to her findings, which have only just been published. But she says her PhD panel, which included former Alberta minister of sustainable development Ted Morton, responded well to the recommendations, as did other figures consulted in the course of her research, such as regional mayor Melissa Blake.
University of Calgary law professor Arlene Kwasniak said: "Her research is critically relevant, and I am confident it will not only be a significant contribution to the law discipline, but also to intergovernmental policy development."
She is the first student to complete a PhD at the University of Calgary's law school since it was established in 1976.
The school is unique in North America for having a graduate program specializing exclusively in energy, environmental, and natural resources law, said law dean Ian Holloway.