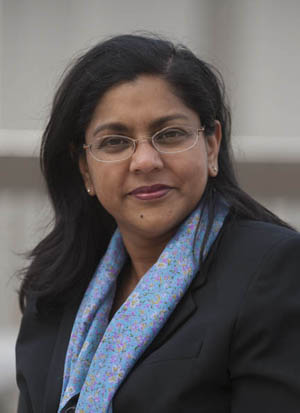 While Canada ranks fifth as one of the world's happiest places, according to the United Nations High Commissioner for Refugees it ranks 8th as a destination of choice for asylum seekers — with the United States, France, and Germany taking the top spots.
A recent UNHCR report defines an asylum-seeker as:"An individual who has sought international protection and whose claim for refugee status has not been determined yet. As part of its obligation to protect refugees on its territory, the country of asylum is normally responsible for determining whether an asylum seeker is a refugee or not. This responsibility is often incorporated in national legislation of the country and, for State Parties, is derived from the 1951 Convention Relating to the Status of Refugees."

In 2011, 25,300 people sought asylum in Canada, nine per cent more than in 2010. While Canadians are right to be concerned about the numbers and pace of immigrants and refugees admitted to Canada, we should also be concerned about how we treat extremely vulnerable people who land on our soil seeking refuge.

Bill C-31, whose short title is "protecting Canada's immigration system act," has received strong criticism from a variety of civil society groups including the Canadian Association of Refugee Lawyers, the Canadian Civil Liberties Association, Amnesty International, the Canadian Council for Refugees, and the Refugee Forum. It is an omnibus bill that seeks to amend the Immigration and Refugee Protection Act, the Balanced Refugee Reform Act, the Marine Transportation Security Act, and the Department of Citizenship and Immigration Act.

The criticism focuses on the proposed change in the treatment of people seeking asylum in Canada. Sections 24 and 25 of bill C-31 modify the Immigration and Refugee Protection Act such that asylum seekers who arrive in groups, that is through the aid of human smugglers, have to remain in detention for up to one year before a review of their detention by the Immigration and Refugee Board.

Under the present law, the detention review must be held within 48 hours. This is a major change in Canada's approach towards the protection of refugees, and regardless of how one might feel about the challenges of selecting and integrating new immigrants into Canadian society, reading these sections of the bill is quite chilling.

Critics argue the detention provisions of bill C-31 violate several rights and freedoms guaranteed by the Charter: the freedom from arbitrary detention, the right to prompt review of the reasons for detention, the right to liberty and security of the person, and freedom from cruel and unusual punishment.

Section 9 of the Charter states that "everyone has the right not to be arbitrarily detained or imprisoned." Section 10(c) provides that everyone who is arrested or detained has the right "to have the validity of the detention determined by way of habeas corpus and to be released if the detention is not lawful. These constitutional provisions apply to everyone and not just to Canadian citizens or permanent residents.

The Supreme Court of Canada's 2008 decision in Charkaoui v. Canada (Citizenship and Immigration), which dealt with the legality of the security certificate process for foreign nationals, underscores a Canadian value that people should not be arbitrarily detained, and if they are detained the review of a person's detention should take place as quickly as possible. The bill is almost certainly in conflict with this conclusion.

In addition, critics argue the bill's designation and detention provisions violate international law.

Canada is a signatory to the 1951 Refugee Convention, which was created after the Second World War as a humanitarian response to the needs of the huge number of resulting refugees. Canada signed the convention in 1969, and it is part of our domestic law.

Under the Convention, states agree to not punish refugees who enter a country by unlawful means. In contrast, bill C-31 seeks to do just that by making a distinction between visa-carrying asylum seekers and those who don't have a visa, where those who do not have a visa and who arrive in a group may be designated as an "irregular arrival" and automatically detained on this basis. The convention also guarantees freedom of internal movement and residence to regularized asylum claimants. The mandatory detention provisions of the bill clearly contradict this obligation.

The legislation also violates the freedom from arbitrary detention provisions of the International Convention on Civil and Political Rights. As well, it violates the Convention on the Rights of the Child by scooping up children 16 years and older into its provisions and causing unnecessary trauma to children aged 15 years and under who will be separated from detained parents.

When thinking about the correct treatment that should be afforded to asylum seekers it is important to reflect upon the reasons why they land on Canadian soil in the first place. We should accept it as a social fact that as long as there are despots and tyrants, people will seek safe havens. If you are an asylum seeker, you are not usually granted a visa and so you are forced to enter by unauthorized means. Canadians do not need to personalize this phenomenon. Refugees are not queue jumpers trying to take our jobs and take advantage of our generous nature. They are people who are just trying to live. After all their troubles, don't they have a right to do that without being thrown in jail for the audacity of wanting to survive? Canada is a wealthy country, with a number of very clever, highly educated people. Surely we can think a little bit harder to get a better balance between the respectful treatment of asylum seekers and the management of our immigration issues.

Update: April 10. Clarification on details of the proposed legislation.