Businesses developing new cannabis varieties should look into patent, trade secret or plant breeders' rights protections for their product — and the earlier the better.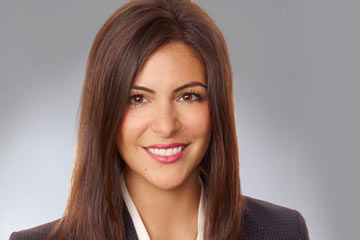 Businesses developing new cannabis varieties should look into patent, trade secret or plant breeders' rights protections for their product — and the earlier the better.
In a recent article, Stephanie Curcio, associate at Blake Cassels & Graydon LLP and part of the firm's intellectual property group, looked at options for entrepreneurs and investors looking to "capitalize on what has been coined the 'Green Rush' to the cannabis market."
"The key takeaway and what I was hoping to get across is just at this preliminary stage is for people in the cannabis industry to be aware that these rights exist," Curcio says, noting the legislation in this area could change before it comes into law.
Whether or not the various means of protection are applicable to their business, clients should consider a defensive strategy to recognize these rights may exist in other businesses and they should also consider an offensive strategy to consider whether applying for a patent or plant breeders' rights or to keep their invention or strain secret is applicable to them, she adds.
While not at liberty to discuss specific interests, Curcio can say that "people are interested, we've received some inquiries" and notes the firm has "a lot of clients in this space generally."
"As this industry develops, you expect there'd be some activity for sure," she says.
Currently in Canada, there is only one option available to protect exclusivity in a cannabis plant itself: to obtain the grant of a PBR for a plant variety under the Plant Breeders' Rights Act. Protecting strains of cannabis is not a new issue in and of itself since medical use of marijuana has been legal for several years, but now "it's coming to the forefront of peoples' mind because of the reach and the breadth it's going to expand to once it's been legalized for recreational use," Curcio explains.
While a novel product containing a cannabis derivative as well as cannabis-related processes and methods may be eligible for protection under the Patent Act — such as the production of edibles and concentrates — a cannabis plant itself is not patentable in Canada. This is not so in the U.S., where even though marijuana is illegal, it is an option to patent legal cannabis there.
"Patent and plant breeders' rights applications have already been filed, and we have some issued patents on processes to do with cannabis already, so it's definitely important to at the very minimum be aware that some people may have registered IP rights already in this area so you're not infringing on the rights of others even if you may not want to file for protection yourself," Curcio says.
Phil Shaer, general counsel and vice president, HR at Canopy Growth Corp., a diversified cannabis company, says the issue of protecting strains is on his radar.
"Are we focused on both filing patents and filing them to the PBRA in connection with not only our genetics but all kinds of different things going on here? Absolutely. It's a priority for us for sure," he says.
As for marijuana's legalization having an impact on Canada's laws around IP protection, Shaer is doubtful.
"Am I expecting the law to change? Not really, because the law changes at a snail's pace and I don't see that cannabis becoming more prevalent suddenly leads the court to say, 'Oh, we have to open up the Patent Act.'"
He says if someone were to file a case over not being able to patent a cannabis plant, though, that could drive change by forcing the court to rule on the issue. But he considers that an unlikely scenario.
"I don't know if anybody is willing to have that fight because there is the PBRA, which is another way to protect it and frankly because you can do other things in other parts of the world," he says, giving the U.S. as an example.
"So is the patent act in other jurisdictions likely still the preferred way to go? Probably."
Curcio also advises that people in this area be particularly aware of what constitutes "new" under the PBRA and the Patent Act.
"If your invention is over a year old, you've lost all ability to protect it," she says. "You need to be cognizant of those limitations to avoid the passing of time barring the possibility of any protection in the future."
Curcio also notes that, like any other kind if IP protection, it may be suitable for some but maybe not for others. She says that, in the U.S. at least, there are already movements to encourage people who are currently growing cannabis plants to make their strains known in the public domain so that they're never patented or registered for plant breeders' rights.
"Just like any kind of IP, there's two kinds of camps on this issue. It really is a business decision at the end of the day."
Shaer takes a pragmatic approach.
"As long as I have a means of protecting them, I'm agnostic as to which act it is."