The semi-finalists for
Canada's Got Talent
chose Cassels Brock & Blackwell LLP to represent them during their post-show contract negotiations.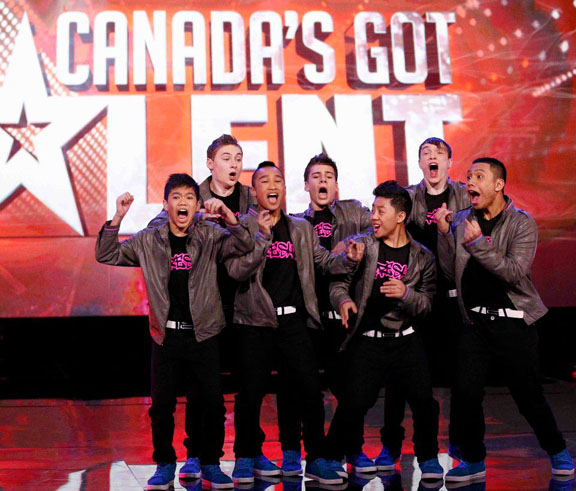 For the musical acts, the team negotiated potential recording contracts and for the performance-based acts the contracts were more video based. Also, touring agreements were made for after the conclusion of the show.
"You know, Canada does have talent," said Len Glickman, a partner in Cassels Brock's entertainment law group. "And I think this show is really showcasing that."
The firm was hired about a month ago and negotiations for all 37 semi-finalists concluded before the airing of the live shows on April 2. The legal team consisted of lawyers Jessica Fingerhut, and Colin Pendrith along with Glickman. They were also aided by articling student Gillian Carter.
In order to choose their law firm, the contestants from across the country listened to presentations from three firms during a conference call.
The three firms were chosen by the producers of the show who wanted, according to Glickman, to "give the contestants options, just so that the contestants don't feel like they are being told who to retain, that they are given the opportunity to hear from different people."
Then the contestants voted for who they wanted to represent them and Cassels Brock came out on top.
This process is typical for how the American talent shows work, according to Glickman.
In working with the contestants, the legal team had to accommodate many different types of artists including those that were francophone and those who were minors. For their French speaking clients, the team called in their bilingual colleagues and for the contestants under 18, parents had to be involved and have agreements of their own.
Glickman says all of the parents for this show were "a pleasure to work with. All of the parents that we dealt with here were great. There have been other situations with other clients where you have parents who are intervening and sometimes not always acting in their children's best interests, but there was none of that here."
The project was a lot of work but Glickman says it was fun.
"What's great about our practice is you work with clients and then you see them, whether its watching a concert or going to a play, or watching a show. So after you've negotiated hard for a whole bunch of clients then you sit down Monday night and you watch the show, and you go 'hey, those are our clients.' You really find yourself pulling for them."
Any contracts negotiated by Cassels Brock are not listed as official prizes of the show. The winner is given $100,000, a new Nissan Nissan GT-R, and the opportunity to perform at Citytv's 2013 New Years Eve Bash. The winner may also have the opportunity to perform in Las Vegas, but that is not guaranteed and the venue has not been confirmed.