The Canadian Judicial Council today announced who would be sitting on the inquiry panel looking into complaints against Manitoba Court of Queen's Bench Associate Chief Justice Lori Douglas.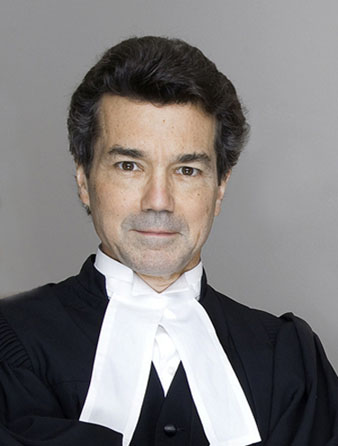 The inquiry committee includes three chief justices appointed by the CJC and two lawyers appointed by the minister of Justice. The members are: Chief Justice of Alberta Catherine Fraser, (Chairperson); Chief Justice of Ontario Warren Winkler; Supreme Court of Prince Edward Island Chief Justice Jacqueline Matheson; Barry Adams of Chown Cairns in St. Catharines, Ont.; and Marie-Claude Landry Landry Boucher & Associés in Cowansville, Que.
Douglas stepped aside from her courtroom role in the summer of 2010 after the complaint arrived at the CJC regarding Douglas' behaviour. The allegations come from Alex Chapman, who was a client of the judge's husband, Winnipeg lawyer Jack King. Douglas could face removal from the bench.
King was reprimanded by the Law Society of Manitoba in March after pleading guilty to three counts of professional misconduct, including sexual harassment of a client, conflict of interest, and failing to act with integrity. He admitted to trying to get Chapman to sleep with his wife as well as sending raunchy pornographic photos of Douglas to Chapman in 2003. King publicly apologized to his wife and holds that Douglas was unaware both of the photos being posted online and his actions with Chapman.
Essentially, the committee will decide if the judge knew of her husband's scheme and if the naked photos were posted online when she applied to become a judge and whether she should have disclosed that in her application. It all comes down to the question of whether private actions "could reflect negatively" on herself or the judiciary.
Guy Pratte, of Borden Ladner Gervais LLP, will act as independent counsel to present the case to the inquiry committee. The mandate of the independent counsel is to act in the public interest to present the case to the inquiry committee.
Under the Judges Act, the inquiry committee is deemed to be a Superior Court. Over the next few weeks, it will decide when to convene to hear the matter. Generally, these hearings are held in public, but may be held behind closed doors althoug "if required in the public interest and the due administration of justice." The Committee will also decide on the scope of its inquiry.
The inquiry committee will review the issues, then submit a report to the CJC that includes it recommendation of whether Douglas should be removed from office. The CJC will then make a recommendation to Justice minister regarding the judge's ability to remain in office.