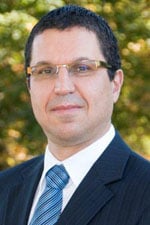 There are a number of considerations when deciding whether to hire a summer law student, including time, cost, and commitment. Having said that, the benefits of finding the right student for your firm can lead to long-term prosperity for both parties. I think of hiring a summer law student as an investment. As with any investment, there are risks and costs; however, if the investment is wisely made, your choice student can end up being a valuable asset to your firm today and in the future.
One of the considerations in hiring the right summer student is whether the student shows a genuine interest in working for your firm after they graduate from law school. If the student has strong ties, interest in the community, and enjoys a positive work experience they are more likely to remain with the firm long term.
Another consideration is cost. Compensation will vary between firms and communities. In considering costs,
Canadian Lawyer has published statistics
that provide average salaries for articling students and lawyers across Canada. This may help guide you in determining what is a competitive wage. From the student's point of view, this is also an important consideration.
You can also be creative with compensation by having an hourly, weekly, or monthly agreement based on the needs of your firm and whether your summer student is full- or part-time. You may also consider "student sharing" with another law firm. This keeps costs down and exposes the student to different areas of law while still providing all the benefits to both.
A further consideration is the revenue potential your summer student can generate. From this point of view, because the student is performing a valuable service, their time is worth money — which is billable. This may require an amendment to your retainer agreements. The Law Society of British Columbia permits summer law students to be "temporarily articled" and allows them to do work that helps free up your time for priorities or summer leisure.
Subject to law society rules, it makes sense to delegate some of the routine tasks typically done by lawyers like going to court on uncontested matters, drafting opinion letters and other legal documents, and interviewing clients. From the client's point of view, this can also be an attractive option as it results in cost savings.
A final consideration is making sure the student's experience is positive. There are a number of things we can do to enhance the student's experience including:
• giving the student a sense of responsibility and independence;
• exposing the student to a variety of legal work — not just research;
• exposing the student to a variety of styles by having him or her work with different lawyers in the firm;
• allowing the student to see their research and other preparation work in action by letting them sit and even participate, if permitted, in court;
• allowing the student to see the value they provide to the client by allowing direct interaction between the client and the student where appropriate;
• creating an open, nurturing, and supportive environment where the student can feel comfortable to ask questions; and, of course,
• including the student in the firm's social activities.
If this sounds like a huge investment in time and money, it is important to keep in mind once a student is trained, your investment will likely pay off time and time again. Additionally, because students have access to the most up-to-date training and programs, you may even learn a thing or two.
Remember we all started off as a law student. Fortunately, someone was willing to take a risk by investing in us. Now it is time for us to do the same.

This article was prepared with the assistance of Thompson Rivers University law student Ben Austring.