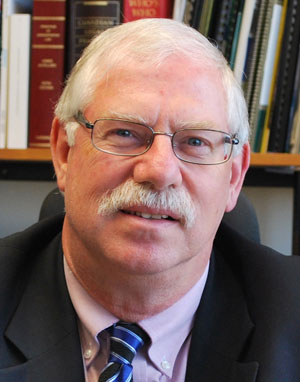 In the spring of 1963, Bob Jarvis graduated with an LLB from the University of Alberta. He moved to Ontario and wanted to enter the Law Society of Upper Canada's bar admission program. He was informed his University of Alberta LLB did not satisfy the LSUC's education requirements for entry into the program.
Jarvis was not someone who was easily deterred, and he set about appealing this ruling. At the end of the day, the LSUC relented and acknowledged it would henceforth recognize LLB degrees from the University of Alberta as satisfying its education requirements. Jarvis was called to the bar and went on to have a very distinguished career as a lawyer and politician in Ontario.
To this day, he remains proud of the role he played in developing national recognition of Canadian common law degrees for bar admission purposes.
The national system for professional recognition of Canadian common law degrees that emerged in the 1950s and 1960s was essentially run by the Law Society of Upper Canada, with other law societies following Ontario's lead. The LSUC developed standards in 1957 that it used initially to evaluate the programs at Ontario law schools and then applied those standards to schools from other provinces.
The standards were revised in 1969, but once a law school's degree was recognized, no ongoing monitoring took place to determine whether the program at a recognized law school continued to meet the standards.
As law school curricula evolved and many schools offered greater flexibility in the upper years of their programs, the mismatch between the 1969 criteria and what law schools were actually doing became increasingly obvious. Moreover, graduates of foreign law schools had their academic credentials evaluated for bar admission purposes by the National Committee on Accreditation using different standards, more onerous than the standards for graduates of Canadian common law schools.
As more foreign law graduates began seeking access to the Canadian bar by obtaining a certificate of qualification from the NCA, it became apparent to the Federation of Law Societies of Canada this regime was unsatisfactory. The federation created a task force, chaired by John Hunter, and in 2009 developed a new set of national standards for Canadian common law degrees.
These standards were adopted by the law societies of all common law provinces and territories and the FLSC has been working with Canadian law schools to implement them by 2015.
The new standards apply to both existing degree programs and new programs. The first three proposals for new programs that came forward for consideration (from Thompson Rivers, Lakehead, and the University of Montreal) were given conditional approval without incident. The fourth proposal, made by Trinity Western University, was also given conditional approval, but this time things did not go so smoothly.
For reasons familiar to anyone acquainted with the law school scene in Canada, the Trinity Western proposal was controversial. Trinity Western's covenant prohibiting "sexual intimacy that violates the sacredness of marriage between a man and a woman," has long been perceived to discriminate against gay and lesbian students. In turn, TWU has long argued the covenant is an essential element of its faith-based approach to private university education.
In the context of its teacher education program, this contest between equality rights and religious freedom made it to the Supreme Court of Canada in 2001, in a case that Trinity Western won. The FLSC committee that addressed TWU's application sought legal advice and was informed the Supreme Court's 2001 decision is still good law. Some lawyers and scholars disagree, and the matter is currently being tested in the courts and in the court of public opinion.
In the meantime, law societies were faced with a difficult choice. Should they delegate decisions concerning recognition of common law degree programs to the Federation's Canadian common law program approval committee, thereby endorsing the principle of national recognition of common law degree programs? Or should they reserve the decisions to themselves, thereby creating the potential to undermine national recognition, if only in this particular instance?
Different law societies chose different approaches. Alberta opted for delegation to the committee, and thus accepted its decision to give conditional approval to Trinity Western's program. In British Columbia, Ontario, and Nova Scotia, the benchers decided to make their own decisions. The Law Society of British Columbia decided to approve the Trinity Western proposal and the Law Societies of Upper Canada and Nova Scotia rejected it, at least in its present form. Thousands of B.C. lawyers at a special meeting last week voted to reject TWU's law school, but the vote is not binding on
LSBC benchers
.
Whatever happens in B.C., it appears likely we are headed toward a situation where Trinity Western's program will be recognized by the law societies of some provinces but not others. This is not completely unfamiliar territory, since it recalls the situation facing Jarvis in 1963. On the other hand, the world of legal regulation has come a long way since then.
The National Mobility Agreement requires the law societies of one signatory province to accept as members those who are lawyers in good standing in another. This raises questions for law societies that do not approve TWU's program. For example, if Alberta licenses a lawyer who has a Trinity Western law degree, will the LSUC refuse to accept her credentials if she decides to practise in Toronto?
Both sides of the debate about Trinity Western's program are passionate in their views, and it is likely the issue will wend its way back up to the Supreme Court of Canada. In the meantime, the national system for recognizing law school programs for bar admission purposes will continue, but its foundations are starting to show cracks.