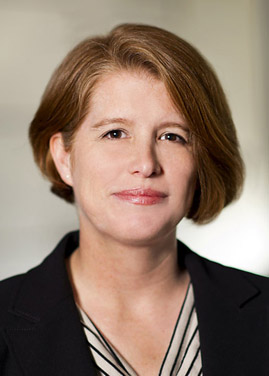 The
"faster removal of foreign criminals act"
sounds like a good plan and has a catchy name. Immigration Minister Jason Kenney has even established his own
petition
so you can click on a link and show that yes, you too are tough on crime.
Introduced in June, bill C-43 is being touted as an effort to expedite the removal of foreign criminals from Canada. We all like the sound of that. It's sound-bitey and plays well on television. Who's going to say that they want foreign criminals to be in Canada? "Foreigners" who are in Canada and commit "dangerous" crimes should not be allowed to stay, right?
Unfortunately, the bill goes well beyond that. It classifies as a foreigner anyone who is not a Canadian citizen. It classifies a criminal as anyone who is convicted of a crime that has a sentence of at least six months. (Currently, these sort of deportation rules only apply to those convicted of sentences of at least two years.) Put these two rules together and there is room for considerably uneven results.
A permanent resident of Canada who has lived in Canada his or her entire life but for whatever reason has not applied for Canadian citizenship could be removed from Canada for committing a wide range of crimes, not just violent crimes. The case Kenney touts, that of Clinton Gayle, is his perfect example of who this type of legislation should target. Born in Jamaica, Gayle was a repeat offender convicted of multiple drug offences but who had received sentences short enough that Gayle could appeal any planned deportation.
"Between 1990 and 1996, the government tried to deport Mr. Gayle on multiple occasions. This process was made difficult because of the relatively short criminal sentences that he received," Kenney said during a press conference announcing the bill. "In 1996, while that process was still ongoing, Clinton Gayle shot and killed Toronto police officer Todd Baylis."
There are a multitude of social issues at play that I am not qualified to speak on. According to reports, Gayle had lived in Canada from a young age, which seems that it would make him as much Canada's problem as his country of citizenship. But what this highlights is the real possibility of uneven, even racist, outcomes — especially in light of the government cutting out humanitarian and compassionate consideration in some cases.
A university student who is arrested and convicted of joy riding in a stolen car will be unlikely to receive a sentence of more than six months. A high-school dropout from the wrong side of the tracks who is arrested and convicted on the same charges may receive a stronger sentence. If both kids are permanent residents, one may be deported to a country where he or she has no connection or family while the other does not. This seems unfair.
I agree that strong immigration rules are necessary to ensure we attract and keep immigrants to Canada who contribute to Canadian society. More importantly, strong rules are necessary to prevent organized crime and violence from running rampant, and to project to the rest of the world that Canada is not soft on crime. I strongly support those rules in the case of temporary residents to Canada and for those temporary residents who come to Canada and violate our laws.
However, I think this bill goes too far in stripping away discretion while broadening the net of potential violators. Discretion in the system may look weak to outsiders, but allowing proper officials and governing bodies to make determinations on who should and shouldn't be deported on an individual basis by weighing the totality of all the factors comes closer to ensuring fair application of these rules.
Closer inspection of temporary residents will help to create a place where criminals are not allowed in without strong justification. But the issue of permanent residents who were raised in Canada and become criminals is a problem that Canada needs to address, and will not likely be resolved by faster deportation and stiffer immigration penalties.