The University of Ottawa named Canadian Civil Liberties Association general counsel Nathalie Des Rosiers as the new dean of its common law program.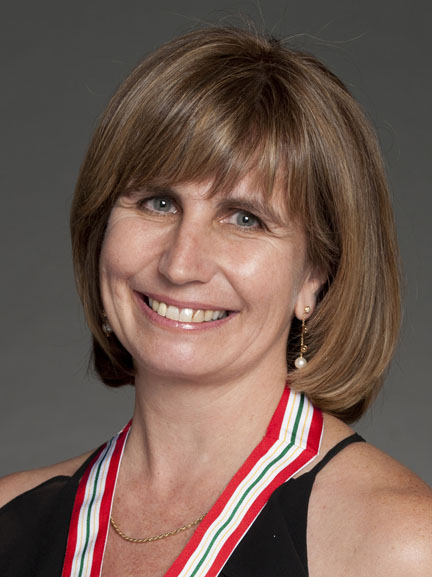 Caroline Milliard, manager of media relations at the university, confirmed Des Rosier's appointment this morning. The five-year appointment is effective July 1, says Milliard.
"I'm very pleased and honoured by the appointment," Des Rosiers tells
Legal Feeds
. "It's a great faculty," she adds, noting she aims to "makes sure it continues to shine as it has."
Des Rosiers will fill the vacancy created by the upcoming departure of common law faculty dean Bruce Feldthusen.
The incoming dean, of course, is no stranger the University of Ottawa. Currently a professor in the civil law section, she was dean of the civil law program from 2004 to 2008.
After leaving that position, she moved to the CCLA to replace the departing Alan Borovoy, who retired from the organization after 40 years of leading some of Canada's most important social battles. Since then, she has found herself taking high-profile roles in many of the current social battles, including the widespread concerns over police actions during the G20 summit in Toronto in 2010. Throughout the controversy, the CCLA pushed strongly for a single public inquiry into police actions during the summit.
The CCLA also made a significant mark last year with a report calling for changes in how police keep records of their interactions with people that don't result in an arrest. Among other things, the report called for the destruction of non-conviction records given the concerns about the effect on the presumption of innocence.
Des Rosiers says there's no replacement yet for her CCLA role yet but says she expects the organization to launch a competition for the position soon.
"It's a great job," she says, noting "it was a very difficult decision" to leave a "very useful, very needed" organization.
Besides the University of Ottawa and CCLA postings, Des Rosiers was president of the Law Commission of Canada from 2000 to 2004 and taught at the University of Western Ontario prior to that. During her career, she has received a number of honours, including the medal of the Law Society of Upper Canada in 1999. For the past two years,
Canadian Lawyer
has named her one of Canada's 25 most influential lawyers. l
Feldthusen leaves
the dean's post after more than a decade in the role.