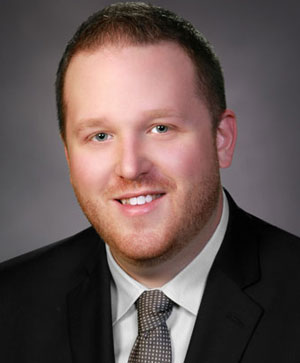 You never know how your story will turn out. After completing my undergraduate degree and finding myself in the middle of a recession, I turned to the Canadian Forces but a back injury stopped me dead in my tracks. I regrouped and found myself at Western Law, but the job market wasn't getting any better. In my first article for Canadian Lawyer 4Students, I talked about my past and about the next steps in my journey. I told you I was ready to seize my opportunity and that opportunity is here. This marks the first in a four-article series I will be writing to document my experience with Ontario's new Law Practice Program, an alternative to the traditional model of articling in Ontario. I will tell you a bit about the program and, in doing so, a bit about me and how the experience is preparing me for my own legal practice.

It is no secret the practice of law is changing across Canada. More graduates are entering the field as universities increase enrolment, as law societies embrace graduates from jurisdictions outside of Canada, and as economic factors are keeping experienced lawyers in the profession longer while a new generation attempts to break in. New technologies and the drive for more affordable options are shifting how we look at justice, certainly, but also how we look at business. These factors are making it increasingly difficult for graduates to obtain articling and, with it, their licence to practise law. I am among the 250 graduates seizing the opportunity the LPP provides to get the training we need to become licensed in the province of Ontario.

"This is not school. This is work," says former Ontario attorney general Chris Bentley, the inaugural director of the new LPP at Ryerson University. To listen to director Bentley, senior program director Gina Alexandris, and assistant director of the work placement office André Bacchus is to know the goal isn't merely to create a comparable alternative to the traditional articling process but to build something that sets a higher standard and sends its successful candidates forward with the skills they need to not only practise law but to become leaders in the legal community, with a strong emphasis on innovation, technology, and practical skills.

The first phase of the LPP attempts to simulate life in a multidisciplinary law firm with a range of practice areas including civil litigation, criminal law, family law, real estate, wills, estates, and administrative law. Depending on the day, candidates will conduct simulated client interviews, draft legal documents, engage in professional development sessions with assigned lawyer mentors, and participate in legal proceedings. This takes the concept of a mock trial to the next level, requiring candidates to navigate all the usual challenges that come with life in a law firm. Each candidate is assigned a small group, known as a firm, of between three and five candidates and each of these is assigned a mentor who is a practising lawyer that regularly meets with their firm to discuss assigned work and conduct professional development training. In the midst of this first phase are three one-week long sessions where everyone converges on Toronto to take part in additional training, to hear from guest speakers, and engage in team building and more formal oral advocacy activities. The second phase of the LPP aims to place each successful candidate from the first phase in a work placement that resembles the traditional articling model. So far, the LPP has publically announced partnerships with the Royal Bank, Nissan, and St. Michael's Hospital and more than 150 positions have been offered by employers representing a broad range of practice areas.

Of course, there are some challenges associated with the new model. Personally, the biggest one has been financial. The LPP prides itself on having surprise assignments and tight deadlines that replicate the atmosphere of a traditional legal working environment. The LPP has also strongly discouraged its candidates from taking on paid employment and, given the setup, it would be difficult or even impossible to balance the demands of the LPP and that of employment. This creates, in some cases, an insurmountable challenge, especially for those supporting families and those of us who carry large debt loads from our previous studies. To ensure access to the program and that candidates can focus on the work, it will be important to either modify the first phase of the program in such a way that allows candidates to have jobs on the side or to build new relationships with loan providers, including government student loan providers, to ensure funding is available to those who need it. I'd like to see this among the top priorities for the second year of the LPP and believe it is an achievable goal.

All things considered, we are off to a great start with the LPP. Without this opportunity, I might not have been able to obtain my licence or I might have had to take unpaid positions or even seek opportunities outside Ontario. As of this writing, we are in the early weeks of the program and there is great reason to be optimistic about its future. I have met so many great people from all over Canada and the world. This is a group that is diverse and accomplished. This is a group poised and ready to make a positive, lasting contribution to the legal profession. While there are some out there who believe those of us in the LPP will be stigmatized for having not gone through the traditional articling route, it's important to remember legal education and training is always evolving.
The LPP is new to Ontario but similar models have proven successful in other jurisdictions, such as in Alberta, Saskatchewan, and Manitoba. As one of my colleagues said, the proof of the pudding is in the eating and this will take some time, great effort, and the ongoing development of the program and its candidates. Don't bet against us. The future is, as always, bright.

Matt Hopkins is part of the Law Practice Program at Ryerson University and soon to be a lawyer in the City of Barrie.