A British Columbia Human Rights Tribunal has dismissed a complaint against a law firm made by a former employee because the woman lied about when she found out she was pregnant.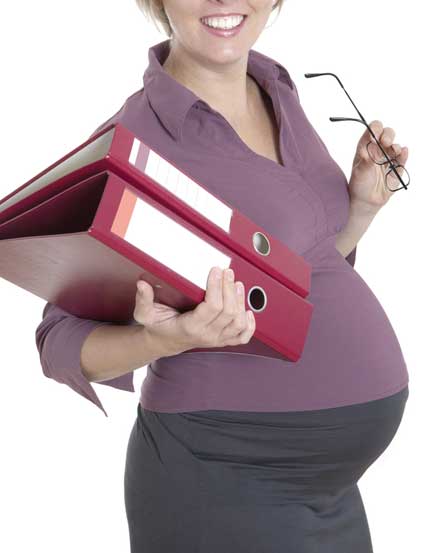 Erica Opp filed a complaint of discrimination on the basis of sex against Leslie J. Mackoff Law Corp. alleging she was discriminated against in her job on the basis she was fired due to a pregnancy.
Opp was hired by Mackoff & Co. as a legal administrative assistant and started working Nov. 17, 2014. On that first morning, an excited Opp spoke with a man in the office building elevator and told him it was her first day at her new job.
She whispered to him that she was pregnant, noting she had just found out. He asked if she was going to tell the firm, at which point she said, "No. I don't know."
The man suggested she work for the firm for a while before telling them about her pregnancy. She laughed and agreed. A few days later, she also told a firm legal admin assistant that she was pregnant.
She noted she was worried because she had just started and asked if the assistant thought it would affect her employment. The assistant said she doubted it, since they would probably hire someone to cover her in her absence — something the firm had done several times in the past.
On Dec. 12, 2014, Opp informed the firm's senior paralegal she was pregnant. Opp said she had only learned of the pregnancy two weeks earlier when she said she was off sick and treated in hospital Dec. 1 to 3 for shortness of breath.
While Opp expressed concern to the senior paralegal about how the firm partners would react to her pregnancy news, she was told they had at least five women who had gone on maternity leave and returned to work. All were still employees of the firm.
A few days later, the senior paralegal learned Opp had told the legal assistant she was pregnant on her first day of work and an associate lawyer who was in the elevator with her the same day overheard her tell the man that she was pregnant but was not planning to advise the firm for a period of time.
When he learned of the information, Leslie J. Mackoff advised the senior paralegal he was concerned about Opp's decision to fabricate the story about when she found out she was pregnant.
In a statement to the tribunal, Mackoff said:
"I concluded that I could not repose any confidence in Ms. Opp to act honestly in a situation arising on a file where perhaps she omitted to do something and rather than simply tell us of her error would invent a story or swear a false affidavit to conceal her mistake. I informed [the senior paralegal] that I had decided that I needed to terminate Ms Opp due to her consciously dishonest conduct. After considering the matter I felt that by concocting a story, Ms Opp had undermined the employer/employee relationship."
Opp was fired Dec. 22 and Mackoff made it "very clear" the reason for termination had nothing to do with her pregnancy and everything to do with willingness to "concot a falsehood and how that negatively impacted my ability to trust her judgment and her honesty."
Medical records for Opp showed she tested positive for pregnancy on Nov. 3, 2014 but records did not record her receiving medical care or visiting hospital in the period from Dec. 1 to 3.
Opp argued she decided not to disclose her pregnancy until she was confident she wouldn't have a miscarriage, having suffered two previously — in 2006 and 2008.
The tribunal member dismissed the claim saying the firm had a good history of accommodating employees on maternity leave and that:
"I would certainly expect the Tribunal member hearing this matter would be prepared to accept that the fabrication which Ms. Opp appears to have engaged in respecting how she learned of her pregnancy, and the timing of her actual knowledge of the pregnancy, could present serious concerns to an employer, particularly where that employer is a law firm. It seems likely to me that the Tribunal would accept at a hearing of this matter that MLC has provided a reasonable, non-discriminatory explanation for the decision to terminate Ms. Opp's employment."