Law firms love to launch new offices but are loathe to admit defeat. But analysts are viewing last week's news that Fasken Martineau DuMoulin LLP is shuttering its Paris office and restructuring its London location not as a warning sign about the firm but evidence it is behaving "like a grown up business."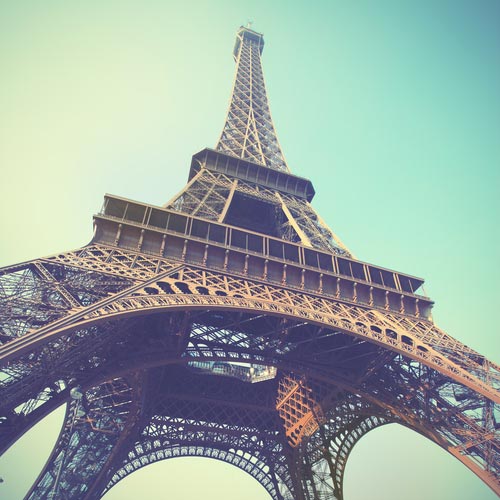 Faskens confirmed to Legal Feeds it plans to restructure its London office to focus on the firm's resource practice including services for mergers and acquisitions, capital markets, and banking transactions.
In a statement the firm's managing partner Peter Feldberg said: "We are strongly committed to the continued success of our international clients. This refocusing is consistent with that commitment."
"As a result, the law firm is undertaking consultations concerning up to 70 positions that may be affected by the restructuring," Feldberg added.
Many firms see the two European locations as gateways to business in the Middle East and Africa for international mining practices.
Faskens — which has more than 770 lawyers spread across offices in Vancouver, Calgary, Toronto, Ottawa, Montreal, Quebec City, London, and Johannesburg — opened the Paris office in 2009 through a merger with Gravel Leclerc & Partners, including seven partners. A merger with London-based firm Stringer Saul LLP took place in 2007.
"I think firms are taking a more strategic look at some of their offices around the world and are behaving more like grown up businesses and are prepared to close where they are not performing in the way they want," says Tony Williams, of London-based Jomati Consultants LLP.
"I wouldn't see that as a failure or wrong, I would see it as good business."
The fact a few firms in the last year or so have started closing underperforming locations is a sign of maturity in the market rather than weakness, he notes.
"I think in the past firms have been very reluctant to do that. They love opening offices but find it difficult to close one," says Williams. "Being prepared to say, 'It's not working the way we wanted so let's cut our losses,' is a mature thing to do."
The change in leadership at Faskens in the last year also allowed fresh eyes to look at whether the two offices were working. Last October, Feldberg, an energy lawyer from the firm's Calgary office, replaced David Corbett, who had served as firm managing partner since 2006.
The weakness of the Canadian dollar in the last year probably hasn't helped either — any losses experienced in the Euro or pound are bigger numbers in Canadian dollars.
"It may well be because of the slowdown in the commodities market generally, perhaps there is a perception there will be less cross-border activity involving Canadian clients so now might be the time to make that sort of decision," says Williams.
He says the Faskens scenario reflects a larger issue confronting law firms around the world: getting profitable revenue growth is tough. Therefore if it is investing in Paris and London, it can't invest in other areas of growth that might be more important.
"Each year you have a limited investment pot so if you're investing in existing offices that's one thing, or lateral hires or IT, but the brutal fact is when it's gone it's gone — it's a finite pool," he says.
The firm has been growing its Ottawa office and recently won a large bid-rigging jury trial. While Calgary is fairly stagnant, offices in Vancouver and Montreal are said to be performing well.
As consolidation among international law firms continues, with most of that being inbound to Canada rather than outbound, some observers say Faskens' action is likely to be duplicated by others.
"This kind of restructuring by one of Canada's most respected law firms will reverberate to any similar outbound expansion plans by other major Canadian firms, and you may see more embraces to major international law firms than office expansion by Canadian firms into foreign markets," says Barry Fisher, former general counsel at SAP Canada and adviser to Avokka Law LLP.
"This may be symptomatic of the sort of structural change that some of us believe is coming to the delivery of legal services by large law firms, but I surmise that this Fasken decision is not that tipping point."