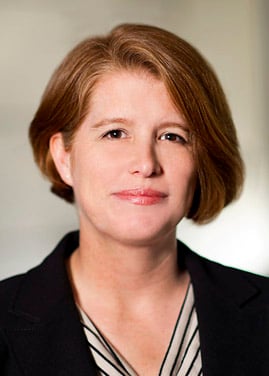 Immigration, Refugees and Citizenship Canada has made multiple announcements over the last several weeks.

From re-aligning the Express Entry permanent residence intake system to announcing a Global Skills Strategy to enable skilled talent faster access to setting the levels for immigration to Canada, it's been clear that the current focus of the government is to determine what type of immigration we want and need.

Immigration watchers wait anxiously every year to see how the visa levels will be set by Ottawa. It signals the government's overall focus. While the 2017 Immigration Levels Plan is not set to welcome more immigrants, there was a shuffling of what type of immigrants would be welcomed. There was a drop in the number of overall refugees and protected persons that will be settled in Canada to 40,000 in 2017 from 55,800 in 2016. Humanitarian, compassionate and other similar categories lost 100 overall visas (to 3,500 from 3,600), but both the family and economic classes saw increases. Where family class immigration to Canada will rise to 84,000 from 80,000, economic immigrants will rise to 172,500 from 160,600.

There are arguments on all sides of this. Why reduce the number of refugees when there is so much conflict and still so many displaced people? Why focus so much energy on refugees when our aging economic workforce needs more people? Why not give families more priority because reunification is a touchstone of Canadian immigration policy?

Refugees are a focus for Canada, but we need to be sure we are able to integrate the numbers that come. And by integration, let's be clear — I mean be able to find housing, jobs and community. I can't help but wonder in light of the U.S. election result if Ottawa regrets not making this number higher.

Family reunification is critical to a functioning populace. Canadian citizens who marry foreign nationals should be able to bring in spouses and children. Immigrants who have parents or other family members abroad that they wish to bring to Canada will now have more of a window to do so. Minister John McCallum of IRCC has said that all immigrants are economic immigrants, and this commitment to reuniting families seems in step with that. By bringing in families, people build support networks to enable child care, workforce entry and emotional well-being and, therefore, immigrants become better positioned to succeed.

Raising the number of economic class applicants is clearly a nod to what the government has heard from stakeholders over the last several months. Businesses need people and talent. I have heard overwhelmingly from my clients and other stakeholders that Canadian businesses are willing in many circumstances to train and build Canadian workforces, but they need the talent from overseas to help do that. And to answer that call, we see other changes such as the Global Skills Strategy and the Express Entry updates.

The Express Entry system is Canada's intake system that was introduced in early 2015 as a way to manage the number of economic class permanent residence applicants accepted for processing. The system allows the Canadian government to rank all interested applicants based on criteria such as language ability, age and work experience. Only candidates who achieve a certain number of points are asked to apply for permanent residence at intervals set by the government with different points thresholds per draw.

In the former system, any candidate in the Express Entry pool who had a Labour Market Impact Assessment received an automatic 600 points. This meant that any foreign national with an LMIA would almost certainly be drawn. But some of these candidates had very low "human capital" scores. Therefore, some candidates could have low language, education or other key factors determined necessary for successful immigrants to Canada but still be accepted for processing as permanent residents. In many respects, that might not be an issue. But we have seen many highly skilled strong human capital candidates who did not have LMIAs that were not being drawn. This means that, in some instances, very skilled individuals were being shut out of the ability to reside in Canada permanently. This happened every day in my practice and was an enormous issue for employers who were looking for options to not only keep some key talent but to also recruit leaders and experts from other countries. The lack of certainty in being selected to apply for permanent residence meant that many candidates would go elsewhere, causing Canada to potentially lose out on the best and the brightest.

The new system now gives all individuals in Canada with a work permit 50 points. This is a huge difference from the 600 previously awarded to LMIA-based work permit holders, and it will be interesting to see where candidates fall in the new system. Senior executives who fall in the highest occupations are now given 200 points instead of 50 points. This change seems to reflect that many of these candidates lose most if not all points for age but are likely still individuals Canada would want. The first draw has not yet happened under the new rules, which just changed on Nov. 19, so time will tell if this strategy significantly shifts the landscape of who is invited.

The Global Skills Strategy is also hoping to encourage Canadian economic growth. While nothing appears to be concrete yet, the Global Skills Strategy will address processing times for work permits for individuals who are highly skilled yet low-risk temporary workers. In order to benefit from a faster two-week processing time, companies will have to show their economic commitment to Canada through set criteria that is still unreleased. The early indication is that companies will need to show that they are creating significant economic benefits to Canada either through investment, knowledge transfer or job creations, etc.

More interesting is the new work permit exemption for short-term work in Canada that will allow foreign nationals coming to Canada for work assignments of less than 30 days to potentially enter without a work permit. It will be interesting to see how the criteria will be set and how the overall process will work. The Global Skills Strategy is a glimpse behind the curtain of what IRCC is thinking and the direction it is interested in taking.

Overall, many of these changes are welcome in the business immigration sphere. Canadian businesses are eager to continue to grow, and many of these new measures should go some way toward encouraging that growth. And while some might say it's not nearly enough, it is a step in the right direction and a welcome sign to business that the government is listening. It should be a very interesting 2017!