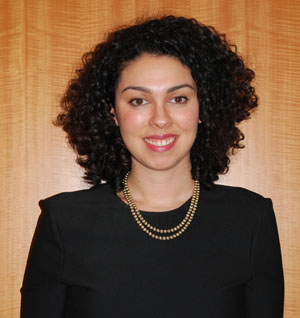 Every career panel I've attended and every law school guide I've read have all provided me with the same piece of advice: every successful professional has a mentor — get one.

It wasn't until I embarked on my law school career that I really came across this morsel of wisdom. I must have thought about it in some way before September 2011, but I was struck by how much emphasis was placed on mentorship at this stage in life.

Now understanding a bit more about the legal world, I can really see the importance of having a mentor along the way. The guidance and support you receive is invaluable: and much needed! There are so many twists and turns along this path and so many choices to make. Being able to talk to someone who has done it before you is so helpful. I think this is true in any profession, really. Perhaps it's less about the law and more about this being a professional degree. When starting out your career in a major way, it's good to get the inside scoop from someone who knows.

However, my question and greatest challenge in this whole thing is how do you even find a mentor? Is it a natural process or more formalized? Do the mentorship programs set up by law schools work? Can a mentor also be a peer? Do they have to be practising or working in your field of interest? Does it matter if they're even a lawyer? Basically, what does a mentor look like and where do you get one?

Since my first year, I have had many coffees with lawyers to hear about their journeys. From securities to immigration, from white-collar crime to international arbitration, I've been fortunate to receive some amazing pieces of advice from very accomplished lawyers. Before some of those meetings, I found myself asking, "Is this the one? Will I find my mentor today?" I had heard so much about how important this relationship was in a budding career. Not only did I welcome the advice, I needed it!

Yet, while I hold all of those lawyers I met in the highest regard, I wouldn't say we developed a mentee-mentor relationship — not how I envisioned it to be anyway.

In my head, I understood mentorship to be more personalized and ongoing. I see a mentor as someone who can recall details and challenges about my novice career path and give me specific advice on what to do; someone about whom I know similar details and I meet on a regular basis.

Perhaps I've got the definition of mentor wrong though. Maybe those single coffee dates are exactly what it's all about: advice and guidance. Maybe mentorship isn't that complex at all.

I am convinced these fundamental relationships form more naturally than formally. Mentorship programs and introductions work wonderfully in getting the ball rolling and putting you in touch with the right people. However, how it develops really depends on the individual chemistry.

I'm making this sound romantic. It's not, but it involves some of the same ingredients. Despite my confusion about how to find a mentor, I do think there are key elements that make such a relationship work: confidence, like-mindedness, and chemistry.

If my understanding of mentorship is correct, then a mentee and mentor build their connection over time. In order to do that, someone has to think you're worth it. As we know, lawyers (well, pretty much everyone these days) don't have much time. If they're going to have lunch with you every month, there must be something quite personal that they're intrigued by and invested in. They want to see you do well and want to hear what you have to say.

I also think you can have more than one mentor, no matter how you find them. For example, my father, a journalist in the trucking industry for over 25 years, had two mentors in his lifetime: an illiterate truck driver with a Grade 4 education who knew the industry better than anyone and an Oxford-educated English literature professor who knew the written word better than anyone. In both of them, my father found great mentors and dear friends. I would say a lot of his success results from their investment of time and energy in him. They appeared so different from the outset and assisted him with very different elements of his career, but both were fundamental.

Two of my mentors are the people who have encouraged me the most to find one. The husband and wife team aren't lawyers, but they sure know a ton of them (as well as a ton about the law). I call them mentors because of their consistent encouragement and willingness to assist me in my big decisions. The connection I share with them is similar to the one I described above. And their help has been instrumental to my success to date.

Their example and that of my father have shown me there is room for more than one kind of mentorship in a career. So, I guess my quest continues. I wish you a smooth search as well.