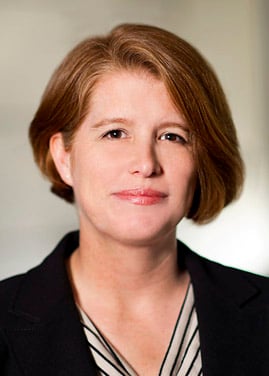 I know I keep saying it, but change has officially become the only constant in the immigration universe.

In August, Service Canada threw the immigration bar for another loop by announcing major changes concerning the process for the hiring of temporary foreign workers. These changes are meant to ensure foreign workers are not the de facto choice, and any suitable Canadian is considered for a role. These are goals most of us can appreciate.

Many temporary foreign workers are brought to Canada via the "labour market opinion" process. This means employers that want to hire a foreign worker who is not a current employee of a parent, branch, subsidiary, or affiliate of the company abroad, or who may be subject to a free trade agreement, must apply to Service Canada for permission to hire a foreign worker prior to a work permit application being filed.

The application must consist of a number of attestation statements, essentially confirming the employer has met its legal obligations prior to making the application.

One of the key aspects of this process is the requirement the Canadian employer show it has made adequate recruitment efforts from within Canada. Many years ago, this was determined on an almost case-by-case basis. But over the last several years, different rules regarding recruitment have been test driven, resulting in an almost revolving door of recruitment requirements. That's meant an increased reliance on Service Canada's web site as the sole source of dissemination of this information.

In August 2013, Service Canada took the recruitment requirements one step further. In what can only be assumed to be an effort at standardization, new rules were instituted that now apply to all skilled and professional level positions, with only minor exceptions. These rules include a new requirement that an employer must demonstrate it has undertaken four weeks of recruitment prior to filing the LMO application and the recruitment must remain active until a decision is made on the LMO application.

Not only must the advertising run for a greater period of time, but must also include detailed information on the position itself. Things such as salary, skills required, and the nature of the position must be included. Further, the advertising must run in three sources, one of which must be Service Canada's own Job Bank (or territorial/provincial equivalent) unless there is a compelling reason why that would not be appropriate.

The key aim of this new requirement process is clear: reach out to Canadians and consider them first for any open positions within the company. I couldn't agree with this more. As good corporate citizens, we must look within our own ranks first before looking abroad, and it's important to keep jobs in Canada in order to build the next generation of workers. Also, by having standardized job requirements posted on the site, employers have a far greater transparency as to what is required than ever before.

It's long been acknowledged one of the most frustrating aspects of immigration can be the extremely high discretion and arbitrary application of rules. Putting out a playbook helps us all on the playing field, and employers (and their counsel) can appreciate the transparency and the spirit behind this sort of requirement. We all know friends or family who are unemployed, and support for this type of highly rigid system has gained momentum.

On the other hand, an unyielding rigidity in the system fails to address the changing needs of Canadian employers that seek foreign workers to either fill labour shortages or to bring new skills to Canada. Not all jobs are offered to foreign workers because a Canadian employer wants to pay less. In many instances, jobs are offered to foreign workers who are bringing something new and/or innovative to the Canadian marketplace. Foreign workers with international experience strengthen Canada's ability to attract international business, which in turn strengthens its position as a global leader. This should be encouraged.

As such, the rigid requirements posed by Service Canada offer little room to manoeuver, at least on paper. Since these requirements are so new, there is scant anecdotal evidence to offer as to the flexibility of this system, but in practice there are key areas where flexibility would be useful.

For example, companies sometimes bring in foreign nationals to perform very senior-level duties in an organization. Perhaps the company is going through a difficult period in a foreign country and needs someone from that area to be onsite at the Canadian head office to help with the issue. This foreign national is bringing a knowledge base someone in Canada is unlikely to have.

Further, advertising for a position of this nature in Canada by submitting the company's name, title of job being offered, salary range, and duties could publicize the fact the company is struggling internationally. However, if the company wants to hire this foreign national, it must show it has gone through the recruiting process. And in all reality, it likely has — extensively.

In this situation, the company probably used a professional recruiter, who performed a wide international search, but likely not in a format that will satisfy the narrow requirements recently drawn by the government. What should happen in this scenario?

The company doesn't want to open itself up to liability or potential shareholder backlash by advertising for this position in a public forum, but it needs the LMO. In this situation, it is more feasible to offer an alternative that still adequately evaluates the Canadian labour market, but also will address the particular needs of the employer.

While a very senior employee may have a temporary mandate in Canada, he or she may also come to love this country and want to remain here. Paths to permanent residence are easier than ever for foreign workers, and this should be encouraged. Canada wins in this scenario, as does the employer and the employee.

At the end of the day, Canada has to get in step with a global work model. Employees are increasingly mobile, and often move around the world in an effort to gain different experiences and learn new skills. The expectation from employers is they should be able to source talent and expertise from whatever quadrant of the world it resides in. And the rules should be able to both protect the Canadian labour market, but also appreciate that in a global marketplace, global resources are not something we should be afraid of.

Transparency and consistency in the rules gives us a solid framework from which to work, and a strong base to advise our clients. Service Canada needs to take a consistent approach in its service delivery, but should also retain enough flexibility to recognize when there are bona fide exceptions to the rule. Time will tell if this plays out, and I for one am excited to see the results.