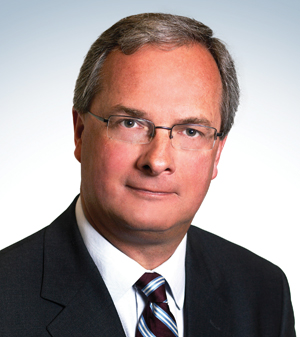 Fraser Milner Casgrain LLP has been named one of
Canada's Best Employers for New Canadians in 2012
.
FMC was the only law firm in Ontario recognized this year and has been awarded in each of the previous three years of the program.
The firm was recognized for its legal professional internship — a six-month paid internship program that provides professional employment experience to foreign-trained lawyers seeking Canadian employment.
"It is a great honour to be recognized as one of the Best Employers for New Canadians in 2012," said Chris Pinnington, FMC's chief executive officer. "At FMC, the diverse backgrounds of our team contribute to the excellence of our client service and our ability to find innovative legal solutions to the business challenges of Canadian companies. Creating a welcoming workplace environment where new Canadians can realize their talents and career aspirations is part of the firm's long-standing commitment to diversity and inclusion."
The firm was also recognized for its participation in the Toronto Region Immigrant Employment Council and the Calgary Region Immigrant Employment Council's Mentoring Partnerships. As part of that program, FMC created a resume and interview workshop program involving more than 40 FMC members.
The Best Employers for New Canadians award is a part of Canada's Top 100 Employers Project and ALLIES, a joint initiative of The Maytree Foundation and the J.W. McConnell Family Foundation. Both provide employment assistance for immigrants and employers across Canada.
Award winners are selected based on their program offerings, the steps they have taken to reduce employment barriers for recent immigrants, their work in helping new Canadians to have their credentials recognized in Canada, and their training in cross-cultural issues.
"At FMC, we embrace a cross-section of cultures, ethnicities and backgrounds that reflect our diverse community," said Kate Broer, FMC partner and co-chairwoman of FMC's National Diversity and Inclusion Initiative. "Diversity and inclusion are an integral part of FMC's culture and business strategy and our involvement with these programs expands on this belief. We are committed to creating opportunities for new Canadians."
FMC was also recognized for sponsoring the University of Toronto Faculty of Law's Internationally Trained Lawyers Program, their partnership with the St. Stephen's Community House Employment and Training Centre Connections Program to offer six-week unpaid cooperative placements, and FMC's Boot Camp for Diversity and Inclusion which trains firm members on diversity and inclusion issues within the firm. FMC was also recognized for providing financial assistance to firm members who are recent immigrants to upgrade credentials or skills relevant to their roles within the firm.Forty corporations and businesses from across Canada were awarded in this year's competition.