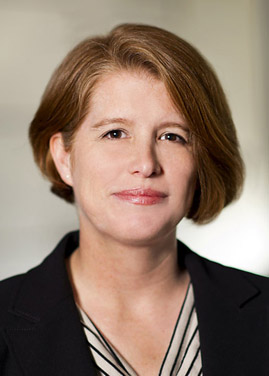 The Pan American Games have been amazing. For those of us in Toronto, the Games have given us an opportunity to showcase our city, show pride in our country, and celebrate the myriad countries around the world where many of us hail from.

It's great to see the city rise up and demonstrate how diverse and welcoming we can be. It reminds us what immigration gives us, and as an immigration lawyer taking part, I am reinvigorated by what a cultural mosaic Canada has created through generous immigration policies.

While we can applaud our diversity, the last seven months have shown a different story in terms of our current immigration policy. We are seeing an increase in hopelessness for many foreign nationals who have made Canada home. This is most evident with foreign nationals who came to Canada for school.
Many foreign nationals come to Canada to go to school, following a journey that could lead from student to temporary foreign worker to permanent resident, often after finishing school and working for one year in a skilled profession. This path allowed a foreign student to apply directly for permanent residence and make Canada his or her permanent home. Now, however, these students are getting lost in a maze of complex new systems with operating glitches and inconsistent processing.

Foreign students are facing significant challenges with respect to remaining in Canada. The path before Express Entry was fairly clear. For example, let's say that a foreign student comes to Toronto to attend a four-year university program. Once the study term was complete, the foreign student could apply for a "post-graduate open work permit" that would allow him or her to work anywhere in Canada. If that foreign student were to work in a professional occupation (and the expectation is that, in most instances, she or he would), after he or she had achieved one year of work experience, an application for permanent residence could be lodged under the Canadian Experience Class provided the other requirements of the program were met. After three or four months, that foreign national would receive an acknowledgement letter from Citizenship and Immigration Canada that would allow the foreign national to convert to a "bridging open work permit" until the PR was finalized. If for some reason the permanent residency application was not filed during the duration of the foreign student's post-graduate work permit, his or her employer would be eligible to file for a Labour Market Impact Assessment (LMIA) with reduced criteria due to the fact the foreign national on a post-graduate work permit is likely working in an entry-level position.

This system afforded the foreign student options for remaining in Canada, as well as comfort to an employer. The relaxed terms offered to these employers of foreign graduates have been removed, making it difficult for foreign students to qualify for the LMIA. This presents in essence a bar to this path.
Also, many foreign students have low points totals in the Express Entry pool, making it tough for any transparency as to when or if they will be accepted for processing in an Express Entry draw. As the LMIA makes a foreign national eligible for immediate consideration under Express Entry, this clearly puts these students at a disadvantage.

Express Entry is a good idea in theory. In fact, it seems like it would level the playing field to some degree. Those individuals who show they have what it takes to succeed in the Canadian market are ranked higher and invited to apply. What it doesn't do is take into account those people, such as these foreign students, who have acquired the skills to succeed in Canada through attendance at a Canadian educational program but don't have enough points to be selected in a draw.

I am still holding judgment on this one. The minimum number of points required to be selected under Express Entry has varied considerably. Some draws have been in the 800s whereas others have dipped into the 400s. An individual with an LMIA will likely fall in the high 700s, as the LMIA renders 600 points in and of itself. Clearly, there is an advantage to having this system in place and allowing those who really can succeed to ease through the process. But by almost shutting out foreign students, whether an intentional move or not, we have turned our backs on a very valid resource to the country. I don't believe this was in any way intended by the government, but fast action on unintended consequences is in order.
Of course, as counsel, our role is to find options in the existing system and we are. I live and practise in Toronto and I am constantly surrounded by our wonderful diversity and rich cultures that permeate every aspect of living in this great city.

So why start this discussion with the Pan Am Games? Because they have served as an adrenalin-shot reminder of the role cultural diversity and youthful spirit plays in creating a truly great society. Our immigration programs should reflect this at all levels.