A week after winning the NDP nomination for Ottawa-Vanier, former federal prosecutor Emilie Taman was in Federal Court Tuesday, asking for a judicial review of the Public Service Commission of Canada's decision not to grant permission for her to seek nomination as a candidate in the federal election.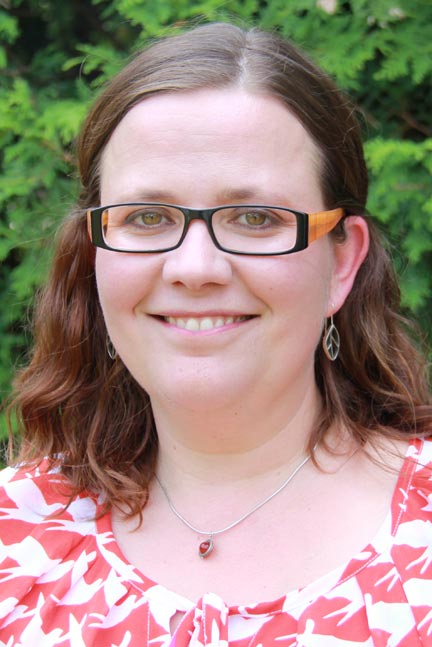 According to an article in the Ottawa Citizen, Taman's lawyer asked the court to strike down the PSC's decision on the grounds it "failed to balance her obligations to be a loyal and impartial public servant with her constitutional right to seek public office."
In early July, Taman vacated her office, beginning what she called "an unauthorized leave of absence" to enter the contest for Ottawa-Vanier's NDP nomination.
She had applied for a leave of absence last year, but the Public Prosecution Service of Canada refused, arguing her ability to return to work after the political race would be "impaired or perceived to be impaired." After receiving a series of warning letters, Taman was fired weeks after leaving her office.
"I received I think it was three warning letters which basically indicated that I was to return to work immediately or face termination for abandonment of position," she says. "I followed up by saying I don't have an intention to abandon my position, and could you please just wait until my judicial review hearing."
But the PSC, she says, replied that "despite my representations it had been determined that I had abandoned my position."
Even if the judicial review is successful, it won't result in her being reinstated, says Taman. Although she hopes a favourable ruling would help her termination grievance.
Above all she's hoping it results in clearer guidelines for politically minded federal prosecutors in the future.
The PSC is declining to comment on the case, given that it is currently before the court. In addition, "The Public Prosecution Service will not comment on personnel, past or present," a spokesperson told Legal Feeds.
The nomination battle appears to have been tightly contested. Although the party doesn't release the number of votes each candidate received, the vote, which involved four candidates, went down to the wire with three ballots.
"It was a long night," she says.
The media attention around her fight with the PSC likely helped her, she says.
"The riding obviously has a lot of public servants living in it, so a very large number of people reached out to me directly to express their unhappiness with how I'd been treated," she says.
Party members may also have liked her family background. She is the daughter of Louise Arbour, the former Supreme Court of Canada justice and UN High Commissioner for Human Rights.
Now Taman finds herself up against someone she concedes is a formidable opponent: Liberal incumbent Mauril Bélanger, who has held the seat for 20 years. The riding has a solid history of Liberal dominance, both federally and provincially.
Nevertheless, Taman says she's excited and hopeful about taking on Bélanger.
"The party has a huge amount of momentum right now," she says. "I feel that I have momentum as a candidate, and based on how things went [on nomination night], I feel really confident, and I look forward to engaging with him and seeing where that goes.
"I appreciate it's an uphill battle and I'm facing an adversary who's experienced, but I'm attracted to what the NDP's trying to do and I think I'm going to do a good job in pitching it to constituents."
Update Sept. 18: To clarify Taman's judicial review is regarding the Public Service Commission's refusal to allow her to run for office and that she was terminated by her employer, the Public Prosecution Service of Canada.