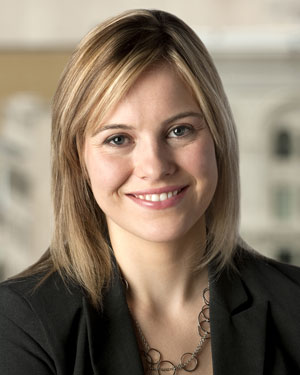 One is the loneliest number — particularly when you are sitting at your desk, eyes glazed over, reviewing a new assignment you are unsure how to tackle. Luckily, we're not alone — despite how the practice of law may feel sometimes.
I am fortunate to work in a firm with resources of all types: superior technology, educational opportunities, human resources, the sage wisdom of experienced practitioners, and a plethora of research tools made easily available. Yet, I've found the resource I often turn to when faced with an unfamiliar concept or difficult situation is my peers — those lawyers not much further along than myself.
The partners at my firm are more than helpful in response to my questions. Their time, however, is extremely valuable and, in many situations, it has been years or even decades since they've dealt with the types of tasks assigned to a first-year associate. Chances are good the rules, laws, and practices have changed somewhat since they were in our shoes.
While there are plenty of reasons why it's beneficial to visit your friend or colleague in the office or cubical next door, below are just a few:
1.
They've likely experienced the same issue (perhaps as recently as last week)
While we like to think that our experiences are ours alone, this is rarely, if ever, the case. Where the work has been done once, it often doesn't make sense to duplicate the effort. Additionally, often things have gone awry for others and we can avoid the same pitfalls by asking colleagues about their experiences.
2.
They recall what it's like to be in our position; no need to be ashamed
For me, the most gratifying aspect of talking with my peers is the sense of comradery stemming from the knowledge that I am not alone. Those around us are experiencing the same issues and attempting to master the same skills. We all understand the sense of urgency in finding the solution to a problem and understand the complexities involved in the early stages of building a practice.
Even where peers may not know the precise answer to a question, talking about the problem often provides a fresh perspective or new strategy for finding a solution.
3.
They understand the value of reciprocity
Being busy, it's easy for one to get caught up in your own reality but the "golden rule," that we should treat others as we would like to be treated, is well-known and highly applicable in the practice of law. Just as other associates can provide us with guidance from their own experiences, it's likely our experiences may provide guidance to them as well.
It's always affirming when another lawyer asks you a question and, based on your past experience, you are able to assist them.
I don't have to tell you that both the theory and practice of law are complex and ever-changing. As a junior lawyer, we haven't come close to experiencing every situation. Each complex problem must be encountered for the first time at some point. We can waste precious time, a luxury few lawyers have, or we can call in a favour from the colleague down the hall, knowing full well that we'll have a chance to repay their generosity in the not-so-distant future.