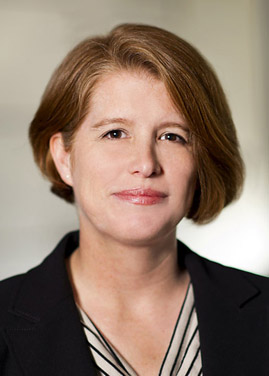 The headline is tongue-in-cheek because really, the first step towards "fixing" immigration is to realize the immigration program as a whole, and even our temporary foreign worker program, in part, are not necessarily broken. Yes, there are people who misuse, misunderstand, or downright abuse the system, but a watch isn't broken because someone forgets to wind it.

The temporary foreign worker program just went through a major overhaul geared towards "putting Canadians first" and ensuring Canadians are given the first choice of jobs in Canada and to prevent employers exploiting foreign workers or using foreign workers as a cheaper labour source. This is undoubtedly a good goal. But the steps for achieving this goal must be balanced against the changing needs of business and a global economy.

First, it's important to separate exploitation of workers, non-compliant employers, and employers with legitimate business needs. There is nothing that prevents these things from occurring at every level, but it's necessary to separate them.

Inspections and compliance audits are critical to tackling the first two issues. Detailed audits, with clear criteria made publicly available as to what will be addressed in an audit is an important step in ensuring that when an employer uses the foreign worker program, she or he does so openly and honestly.

Checking on foreign workers to ensure they are not being exploited, their passports are not being held, or outlandish sums being extorted from them are functions the government should absolutely be performing. Monitoring the use of the temporary foreign workers, and the lawful use of the program by employers should be an ongoing initiative by the government taken with seriousness.

The new guidelines introduced by Citizenship and Immigration Canada and Service Canada, have instituted greater authority to investigate employers, attend at employers' place of business, and make a request for documentation that shows recruitment for the position was properly undertaken, if required, and all terms of conditions of employment have been met. This includes ensuring the foreign worker has had a positive or neutral effect on the Canadian labour market, and the position being performed is the same as was anticipated in the original application. This information can be requested for a period of six years following the first day of employment of the foreign worker.

The government target is that one-in-four employers will be subject to some sort of compliance review each year. While some critics complain this is an insufficient number to tackle this issue, it is a step in the right direction and a clear message to employers that compliance is mandatory and investigations will occur.

Many of the other changes announced to the temporary foreign worker program are aimed at urging compliance but will have no real effect on the process. For example, the application fee, which in the not-too-distant past was free has now been increased to $1,000. I am sure the rationale behind this increase is twofold: to increase revenue for training, etc., but also to dissuade unethical employers from abusing the temporary foreign worker program.

The increase, however, is unlikely to tackle either concern. Truly unethical employers will find workarounds and will end up extorting the fee from the vulnerable foreign worker. Very large companies are also not easily deterred by higher processing fees. We see this is true with the very high processing fees for immigration applications in the United States; large businesses essentially consider this merely the cost of doing business.

Mid-level Canadian entities, however, may be less inclined to pay these fees. This could limit legitimate use of the temporary foreign worker program by employers who are innovating or moving into new fields or emerging markets that necessitate the hiring of outside talent. Fees of this nature could create enough of a deterrent that small entrepreneurial companies fail to reach out far and wide for new talent that can drive their business in new directions.

All of which brings us to the employer with legitimate business needs to hire a temporary foreign worker. These reasons can range far and wide, again from moving into emerging markets, to legitimate labour shortages. Multinational companies, in particular, work on international models and rely on the ability to nimbly move resources globally as work needs shift.

The current rules for showing transition plans and extensive recruiting is not responsive to this type of business model, nor is this model unique to Canada. Nevertheless, a global company's inability to utilize Canada in this way could result in an overall loss of international business for Canada.

Our temporary foreign worker program in general is a model of flexibility. Work permit eligibility is not based on whether or not a foreign national has a degree, but is instead open and allows an employer to make an argument any foreign national is suitable for an open role in Canada. This system provides the Canadian market full access to the best and brightest around the world regardless of whether or not they have achieved an arbitrary level of education or possess a potentially unrelated level of experience.

Since a nimble system requires flexibility, ingenuity, and some risk-taking, my proposal would be to have a more subjective rather than objective system when dealing with professional and highly skilled foreign national employees.

Yes, transparency is necessary, but so is common sense and the power to present a strong business case with solid numbers. Allow businesses with no history of wilful non-compliance or other malfeasance greater accessibility to the temporary foreign worker market while encouraging them to also consider Canadian first business models.

A system where both employers and the governing officials just check off boxes does not facilitate a strong business growth model for Canada.