Ignoring orders from the Ministry of Labour has cost a director of six Ontario companies 90 days in jail and a $280,000 fine for violations of the Employment Standards Act after failing to pay employees at six companies.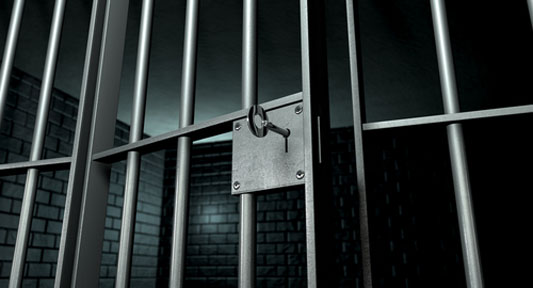 "In terms of jail time it's significant," says Parisa Nikfarjam, an associate with Rubin Thomlinson LLP. "It's significant because the act contemplates that a director can be fined and can be jailed but it does not happen very often."
In fact, a Ministry of Labour prosecution hasn't resulted in the imprisonment of a corporate director for several years.
The six companies owned and operated by Steve Blondin include Steven's Inc. of Orangeville, Ont., Axcea International Inc. of Toronto, Automotive Containment Solutions Inc. of Concord, Ont., Automotive CSI Inc. of Richmond Hill, Ont., Automotive CSI — Alliston Inc., and Automotive CSI — Newmarket Inc.
Between March 2007 and October 2009, 61 employees from the six companies operated by Blondin filed claims with the Ministry of Labour for unpaid wages. An investigation by the ministry found wages were owed to all 61 employees.
Between February 2008 and April 2010, an employment standards officer issued 113 orders to the six companies and Blondin to pay over $125,000. None of the orders were paid.
However the penalties levied shouldn't get company directors in Ontario concerned that the ministry necessarily has its sights set on them.
"This doesn't mean it is open season on directors," says Jason Beeho, a partner at Rubin Thomlinson. "There have always been provisions in the act for director liability and penalty. I think the sheer number of employees involved and the number of orders suggest the ministry was taking this very seriously."
Nikfarjam says a director can be guilty of an offence if he or she fails to comply with an order to pay is issued by the Ministry of Labour. If guilty, a director can face monetary fines of up to $50,000 per offence, as well as imprisonment for up to 12 months.
Blondin and each company pleaded guilty to failing to comply with the ministry's orders.
In addition to the jail term and fines totaling $280,000, the Ontario Court of Justice ordered Blondin and his companies earlier this month to pay the wages owing to the employees along with a 25-per-cent victim fine surcharge, as required by the Provincial Offences Act.
The sentences were imposed by Justice of the Peace Vladimir Bubrin in Toronto.