Guy Pratte, the independent lawyer leading the inquiry into a Manitoba Court of Queen's Bench Associate Chief Justice Lori Douglas has resigned, leaving the Canadian Judicial Council scrambling to find a replacement for him at the controversial proceeding.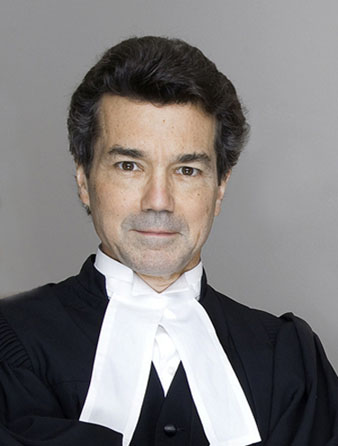 Norman Sabourin, executive director and senior general counsel of the CJC, would not comment on Pratte's reasons for resigning, saying only that the hunt is on for an immediate replacement.
"My top priority is ensuring that a new independent counsel is appointed and chief justice Wittmann, who appointed Mr. Pratte is considering a successor at this time. We hope that within a few days we can announce an appointment," says Sabourin.
Pratte declined to comment when contacted by
Legal Feeds
.
In a statement released today, the council indicated a replacement would be appointed as soon as possible to ensure the hearing continues in a "fair and expeditious manner."
A council committee is looking into the conduct of Douglas, whose husband posted sexually explicit photos of her online in 2003, when the couple were family law lawyers at a Winnipeg firm.
Douglas's lawyer Sheila Block has asked the Federal Court to quash the inquiry, arguing questioning by the lawyer acting for the committee members, George Macintosh, was too aggressive and
showed bias
against Douglas.
Pratte had threatened to quit, insisting the inquiry committee can't act be a referee of the proceedings and an active participant. But the committee insisted it had a duty to strongly question witnesses. In May, the CJC
clarified the role
of the independent counsel, noting that: "Independent counsel may make recommendations but must carry out his duties in a manner that does not impinge on the discretionary decision-making responsibility of the committee."
Sabourin admits it won't be easy to find a replacement for Pratte."I'm sure it will be challenging, like in any proceedings where one is called in as a substitute, so to speak. This inquiry is complex, there's no question, but I'm hopeful with very able counsel things will unfold in a satisfactory way."
He noted that the inquiry committee hasn't set dates for its next hearings yet and it was difficult to find the amount of time they feel they need to continue.
"I imagine they will want to hear from the newly appointed independent counsel and hopefully they can agree on dates in the near future," he says.
Despite the complexity of the inquiry and the complications it has encountered Sabourin said he doesn't think it will be difficult to find a replacement for Pratte.
"Lawyers at that level of expertise and experience are usually very receptive to answering the call of public duty. This is an important process and we're a public body trying to get things done in the public interest. Lawyers are often very receptive. We look for seniority and reputation and ideally someone who has knowledge with inquiry committee processes."
There are pending judicial review applications in the Federal Court and Sabourin said time may be required to take steps to address those issues as well.
"The inquiry committee is there to ensure that there is an investigation and light thrown to the allegations made against the judge. For the council it's critical that any serious allegation against a federally appointed judge is thoroughly reviewed. Hopefully it can happen in good time, but it is a complex issue and the process has to be fair to everyone. It will have to take the time needed to ensure it continues to be fair."