Both the spirit and notion of social acceptability are major driving forces behind the sweeping changes to Quebec's environmental impact assessment and review regime that are set to come into effect this month.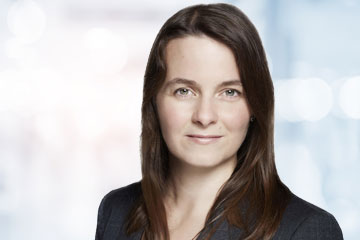 Both the spirit and notion of social acceptability are major driving forces behind the sweeping changes to Quebec's environmental impact assessment and review regime that are set to come into effect this month.
But putting the high-minded public principles into practical regulatory practice could prove both problematic and puzzling for project proponents and the legal practitioners who advise them in la belle province.
"I don't think the changes will have any impact on the amount and type of work we do as lawyers," says Julie Belley Perron, partner in the business law group at Langlois in Montreal, who specializes in commercial contracts, environmental law and the development and implementation of energy projects. "But lots of things will change and that is preoccupying industry in Quebec."
A draft of the new regulations, which must by law go into effect on March 23 (subject to any amendments that might result from the public hearings on the bill that were held in early February), was published by the Quebec government in mid-December.
Dubbed "Environmental impact assessment and review procedure of certain projects," the draft regulations propose several changes to the existing "Regulation respecting environmental impact assessment and review" that it will replace.
Notable changes include providing the public with information on projects 30 days before impact assessment hearings begin, rather than the current 50 days after hearings, and the creation of a new public register that will provide any person, group or municipality easy access to detailed technical information on projects that are subject to review.
The draft regulations will also require project proponents to consider and publicly address the issue of greenhouse gas emissions (with an eye to a proposed new mandatory review process trigger threshold of 100,000 tonnes of carbon dioxide that would emanate from new facilities or upgraded ones) as well as protection of the local environment, wetlands and other bodies of water.
The thresholds for a list of activities that are subject to the impact assessment and review process will also increase, notably in regards to the building of dams and dikes, pulp and paper mills, as well as work in and around wetlands.
Some industries — notably chemical, mining, public transportation and oil and gas — will see a whole new array of criteria for projects ranging from mandatory review to higher or lower applicability thresholds depending on the location and environmental footprint of projects.
"These changes are going to have a huge impact on companies' decision-making processes," says Dominique Amyot-Bilodeau, partner in the business law group of McCarthy Tétrault LLP, who specializes in the development of industrial projects and environmental, energy and natural resources law. "The government will be able to subject any project that raises public concern to the impact assessment process. Companies will no longer be able to rely on the list of what is applicable to their project."
According to Amyot-Bilodeau, both the genesis and impetus for the proposed changes are found in Quebec's Environment Quality Act, which, in recent years, has undergone the most extensive reforms since 1972. The draft regulations also flow directly from a key adjunct of those reforms — the long-named Bill 102, An Act to amend the Environment Quality Act to modernize the environmental authorization scheme and to amend other legislative provisions, in particular to reform the governance of the Green Fund.
Passed last March, Bill 102 notably amends Quebec's Watercourses Act and its environmental authorization scheme based on four risk-based categories of authorization and three important new public paradigms: social acceptability, climate change and wetlands protection.
"In recent years, we've seen projects refused not because they don't meet regulatory norms but because they don't meet the threshold of social acceptability," says Amyot-Bilodeau.
He pointed to two high-profile uranium mining projects — one in Sept-Îles, the other in northern Quebec — as examples of permits being revoked by the Quebec government following public outcry.
Strateco Resources, a Boucherville, Que.-based resource miner involved in one of the cases, is suing the Quebec government for nearly $200 million for loss of its investment and punitive damages. The company is currently appealing a decision rendered on the case in June 2017 by Superior Court of Quebec Judge Denis Jacques.
For Amyot-Bilodeau, the draft regulations will have a major impact on the advice that Quebec lawyers provide clients from near and far who are planning either new development projects or upgrades to existing facilities under the new permitting regime.
"It will require us to look beyond the legal criteria and make sure clients are aware of the social acceptability of their project," he says. "They will need to identify and address any impacts that may result early on in the planning and review process."
Belley Perron agrees. And she says that, going forward, it will be paramount for project proponents to develop and maintain good and open lines of communications with regional and local stakeholders who may be impacted by their project.
"The new regulatory environment will require better dialogue from companies to explain what they are doing and the efforts they are making to minimize the impact of their project," says Belley Perron. "The importance of social acceptability means we will likely work more with clients to help guide them in presenting and giving more details to the public beforehand. I think that will be a big part of the new work we'll be doing."
Though the proposed changes may result in more upfront development costs for projects that are subject to the environmental assessment and review process, Belley Perron hopes they also reach the government's stated goals of making the process faster and more transparent, producing more complete filings and avoiding later problems.
"Regulations are not always precise and we will have to wait and see how some of these new ones will work in practice," says Belley Perron. "The goal is to better inform the public. But we still don't know if the new regulations and other changes will save companies time and money."