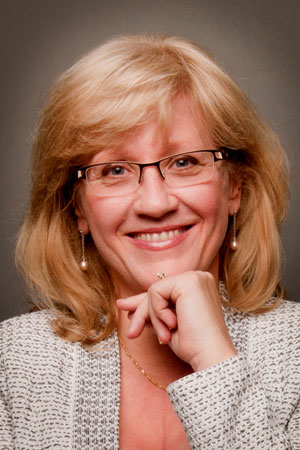 As sole and small firms, we likely have limited resources to manage disasters unless we plan ahead. Decades ago, the advice was to store important files and office information offsite. This advice still applies, but we now have the benefit of online cloud storage, providing us remote access to our data anywhere.
Storing your data online is a relatively inexpensive and proactive way of protecting your practice before a disaster. What follows are suggestions as to information you should, but may not have considered, storing offsite.
Emergency policy
Your emergency procedure and policies should be reviewed and updated regularly. A digital copy should be uploaded to the cloud. In the event of an emergency preventing access to your office, your staff could still consult the manual to remind themselves of their roles and steps to take in such situations.
Contact information
Access to our clients' contact particulars is vital to the day-to-day operation of the firm. These particulars may include social media contacts, such as Facebook or Twitter. Part of your emergency policy should be to canvas alternate and social media contact information with clients and staff (very useful if a client moves without advising you).
Uploading this contact information to a secure online storage tool will save you the headache of figuring out how to contact clients and staff if disaster strikes.
Insurance
Planning ahead for disaster does not need to be time consuming. An annual review of your insurance policy should be made to ensure you have adequate insurance coverage, including property, contents, commercial, general liability, business interruption insurance, crime coverage, and disability, life or other personal coverage.
A good practice when you renew your coverage is to imagine the worst disaster and what information you wish you had access to should that occur. Then use the benefit of foresight to store that information in the cloud.
Your insurance agent's contact information, your policy number, and relevant insurance policies should be uploaded to the cloud. Having remote access to your policy in case of a catastrophe preventing you access to your physical policy may be useful when referencing specific terms.
Inventory
An inventory of your office contents needs to be maintained and updated regularly, which can be a time-consuming process. With smartphones however, it is only a matter of minutes to take a video of every room and its contents. In the unfortunate event that your premises are destroyed, such a video would pre-empt challenges regarding the physical contents of your office.
Take a new video every year when your insurance policy is renewed, and don't forget to upload it to the cloud.
Power of attorney
Substitute decision-making has been a hot topic in recent years, but it is meaningless when the documents giving the authority cannot be found. Good practice would be to keep a physical copy of your Power of Attorney offsite, as well as to upload a copy to the cloud.
Access
Even if you practice alone, keep in mind that someone else other than you should have access to the information and documents stored online if a disaster makes you unavailable.
Other Resources
Law Pro in Ontario has resources on its
web site
with respect to practice interruption, which may be of assistance. The American Bar Association also provides
helpful resources
.
We all acknowledge the wisdom in keeping data offsite. For years, it has been a time-consuming chore to duplicate paperwork to store elsewhere. With cost-effective and secure online storage solutions, there is no excuse for not having your important information accessible when disaster strikes.
Written in collaboration with Kevin Cheung.