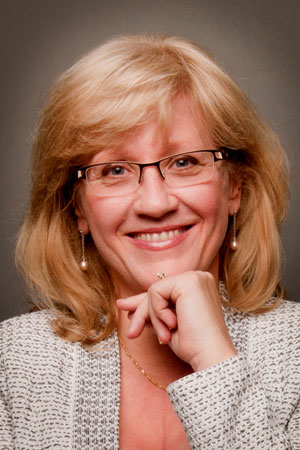 Since the introduction of the iPad and tablets, businesses have developed novel ways to incorporate these devices into the delivery of their services. Some restaurants use them to replace paper menus, enabling customers to view photos of every dish and place orders, or as wine lists, allowing searches by geographical area or varietal. Some hotels offer tablets loaded with relevant applications to help travellers make the most of their trip, and airlines offer them for personalized in-flight entertainment.
Lawyers have also embraced iPads and tablets in the courtroom. They have used them as a replacement for giant briefcases lugged through courthouses. They can even be used to present evidence to jurors.
Sole and small practitioners can also take advantage of iPads and tablets in the delivery of their services outside of the courtroom. Specifically, these devices can be used to enhance your interaction and relationship with your clients.
Make the most of the time clients are sitting in your waiting room — they are a captive audience and usually open to receiving information. The following are some iPad and tablet ideas to inform and educate those waiting to see you.
Fill out intake and updated status sheets
New or potential clients can complete intake information sheets on a tablet while they wait to meet with you. Current clients can complete updated status sheets. In addition to productively occupying a client's time, this would eliminate the risk of illegible information from those with poor handwriting.
Inform the potential client
While many new clients seeking legal advice may have done homework and researched you or your firm, they could still be provided with an iPad listing your general information — such as philosophy in serving clients — and your practice areas. Depending on their legal needs, they could even review a sample retainer agreement if appropriate. You can also direct them to articles written by or about you.
Prepare your client
Save valuable client-meeting time by using iPads and tablets to deliver generic information repeated to every client. Imagine an appointment with a client who has already watched one or two five-minute videos explaining the procedure involved in the closing of a real estate transaction and outlining what is expected of them. Not only is this a time saver for you, but it ensures your clients receive consistent information.
For litigators, you can provide information explaining what a pleading or discovery is, or what the process of a pretrial is, etc. For clients further along in the process, you can provide tips on examinations for discovery or preparing for trial. As this information is the same across files, you can record it and have your client watch it and ask you focused questions relevant to them. This practice reduces the risk of you forgetting something in your instructions, and the in-person meeting allows the opportunity to make sure everything is covered.
Cross-selling
Finally, use tablets as a cross-selling tool to educate your clients on the other services your firm offers. For example, if the client is seeing you to conclude a real estate transaction, they could be encouraged to view a video on why they should get a will.
Videos are relatively simple to create these days with cameras, phones or your tablet. Applications that come with your computer allow you to easily edit the videos.
One additional bonus is that the videos you create can be added to your web site. They can be made available publicly to showcase your firm or under a secured area for clients only. You can go one step further and share them on sites such as Vimeo or YouTube.
Technology allows lawyers to deliver services in a creative way. If used well, they will maximize your time and your clients' time, enhance client communication, advertise your firm and keep you at the forefront of how services are delivered.
Written

in collaboration with Kevin Cheung.