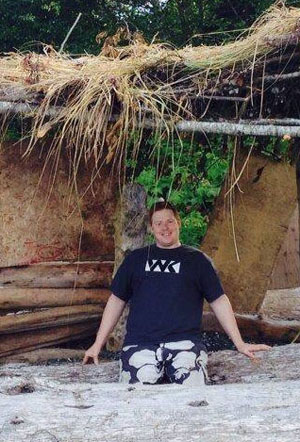 There is an articling crisis afoot and Kenneth Walker, the Law Society of British Columbia's president, says articling students need to tap into unique business opportunities, one of which he recently shared on his
blog
.
"In British Columbia this year, we have about 11,000 practising lawyers in the province," says Walker. "We know also that we have between 400 and 500 articling students coming into the bar every year."
For a variety of reasons, about 250 lawyers leave the profession every year and the effect of that is an increase of lawyers by about one per cent, he says, with about 150 lawyers added every year.
In the meantime, "we get these anecdotal reports in British Columbia that some articling students are having a heck of a time trying to find a position, a paid position, or any position at all," says Walker.
About 850 of the 2,300 sole practitioners in rural B.C. are over 60 years old and looking to potentially hand down their practice, "and that represents what I think [is] a business opportunity for articling students to try and go and talk to those sole practitioners," he says.
Walker is 66 and shares his law practice with his son. While he is not looking to retire any time soon, other sole practitioners like 71-year-old Paul W. Grier of Grier & Company in Port Hardy, B.C. have been looking for a replacement for the past five to six years.
"It's very, very difficult to get young lawyers, newly called lawyers, or students to come to the small towns," he says.
"I think young people think that the opportunities are with the big law firms or in the bigger centres where they can specialize, do things that they can't do in a small town, and money, that's the other big attraction," he says.
Grier practises in many areas including family law, wills and estates, corporate law, and real estate law. His firm does not cover mergers or securities, however. While he has to outsource for the latter, there are more advantages than disadvantages in practising in a rural town.
"Ultimately, I have friends who went to law school, they're making $350,000 to $500,000 per year. I don't make that kind of money, but I don't need to make that kind of money either, I am not paying $1 million for a house in Vancouver."
His practice comes with a few different perks.
"They want to make a big splash, and make the big bucks, and work 24/7. Right now, I work four days a week."
Grier has recently found his coveted articling student who is set to take over the practice, and he shares the same sentiment as Grier about work-life balance in Port Hardy.
"I live 150 metres from work, I walk here in three minutes; I drove here today because I had to go to court. It's really just a lifestyle choice, I look out my window and I can see the ocean," says articling student Jeff Courson.
"There is a perception that you will make less money up here, and you will, if you look at dollar values of what you could make in the city. But if you look at your purchasing power and your lifestyle power, it's so much better. I don't know any other articling student that works four days a week."
Courson says he isn't certain about what he will earn following his articles, but he assumes it will be between $40,000 and $60,000 per year. When comparing the figure with the starting salary of an associate at a large Vancouver firm, usually around $85,000 per year, it definitely seems worth it, since that salary would not buy you much in the city, he says.
"I don't know any of my friends at a big firm right now working less than 50 [hours per week]," notes Courson.
Before deciding to article in a small town, Courson did research and went on a number of lunch dates prior to settling in Port Hardy, where there are currently three lawyers serving approximately 15,000 people, he says.
"I just remember thinking to myself, why would I want to stay in Vancouver, fight traffic, pay a ridiculous cost for a crappy place that I don't like living in, to work really long hours so that I have no time to spend with anybody or relax," explains Courson.
In order to qualify for a summer internship, which most sole practitioners cannot afford to take on, Courson had to go through the Rural Education and Access to Lawyers Initiative funded by the Law Society of B.C. and the Law Foundation of B.C.
"We start out with second-year students and we help to find a four-month or a three-month summer article," says Angela McCue, project manager at the REAL initiative. "The idea is that we are hoping to foster long-term placements."
McCue says the program has been running for about eight years. About 100 students have been placed via the REAL initiative with 50 to 40 students who stayed on with the law practice. McCue says there is a real opportunity here that law students need to start taking advantage of.
"Because a lawyer is about to retire, there is an opportunity to get in as a senior person, get that person's training, and a wealth of experience, and a hand-off of a practice," she says.