For years, Canada has struggled to shake off its reputation as a haven for white-collar crime. But the patchwork nature of Canadian securities regulation, combined with a lack of resources and weak laws, have doomed previous efforts at increasing enforcement.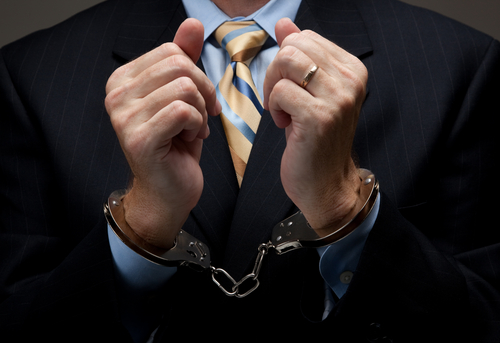 Last year, the Ontario Securities Commission, the country's largest securities regulator, created a new specialized team in an attempt to tackle the worst financial crimes.
The Joint Serious Offences Team is a partnership between the OSC, the Ontario Provincial Police's Anti-Rackets Unit, the RCMP Financial Crimes Program, and the Ontario Ministry of the Attorney General.
"The unique thing about this team is that it is truly a partnership," said Karen Manarin, deputy director of enforcement for the OSC, at a recent Ontario Bar Association seminar on white-collar crime.
JSOT is made up of around 24 people, including OPP and RCMP officers, litigators, investigators, and forensic accountants. The unit is completely walled-off from the rest of the OSC's enforcement division, both physically and organizationally.
"They have a separate IT structure, they have separate doors, they have separate printers, they have a separate file management system, and they have no access whatsoever to any of our information," said Manarin. "We very much treat it like an independent law enforcement agency."
And between the OSC's intake function, which determines what complaints to follow through on, and JSOT, the OSC has a number of lawyers that act as gatekeepers, sanitizing any information to ensure it's compliant with the rules set down by the Supreme Court of Canada for regulatory investigations.
The creation of JSOT partially fills a gap in enforcement that has plagued Canadian securities markets. Manarin told the audience that according to a statistical analysis the OSC had conducted before JSOT was formed, 98 per cent of the matters the agency referred to police were not continued with.
The RCMP's Integrated Market Enforcement Team, another high-profile attempt to ramp-up enforcement, only charged nine individuals between 2004 and 2008, despite a $30-million annual budget. And its most high-profile targets, including Nortel executives, were acquitted.
JSOT, which has only been operational for 16 months, has executed 42 search warrants and has already laid four quasi-criminal charges and three criminal charges.
Manarin credits the specialization of the team with its early success.
"One of the keys to successfully investigating these complex matters in a timely way is to embed the expertise in the team, because then they learn from prior investigations," she said.
But according to Manarin, there is also a need for increased specialization on the prosecution side.
"We don't have a serious fraud office for the prosecution of white-collar crime in Ontario, but there are some very obvious advantages in specializing," she said.
She noted that England, Australia, and the Southern District of New York all have prosecutorial teams dedicated to white-collar crime.
"Financial crime involves complex transactions," she said. "They're usually paper-intensive, and they also have many experts, including forensic accountants, where it would be beneficial to have a group of prosecutors who dedicated to this."
Manarin pointed out that earlier this year, the Ministry of Finance announced the creation of a specialized team of police and prosecutors dedicated to insurance fraud, in an effort to bring down insurance premiums.
She was hopeful that this could be expanded to cover not just insurance fraud, but fraud of all sorts.
"I don't know what the status is now, but we are very hopeful this will continue," she said.