In a ruling that included a judge's treatise on the "chaotic and uncertain" state of the law around the liability of public authorities, the Federal Court of Appeal has allowed a class action by a group of commercial beekeepers against the federal government to move forward.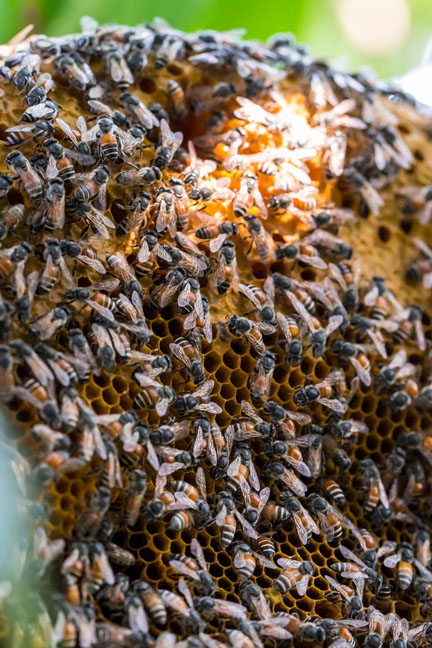 "At the root of the existing approach is something that makes no sense. In cases involving public authorities, we have been using an analytical framework built for private parties, not public authorities. We have been using private law tools to solve public law problems. So to speak, we have been using a screwdriver to turn a bolt," wrote Justice David Stratas in his majority decision in P
aradis Honey Ltd. v. Canada
last week.
The court was considering the beekeepers' appeal of a Federal Court decision striking the action as disclosing no reasonable cause of action. The claim itself seeks damages over the federal government's 2006 policy decision banning permits for the importation of packages of bees from the United States over long-standing concerns over the spread of the tracheal mite bee pest.
Beekeepers will often seek to import bees to replace losses of colonies over the winter, and from the late 1980s until 2006, the government enacted successive regulations prohibiting imports of such packages with a provision for permits on a case-by-case basis under s. 160 of the health of animals regulations.
When the last regulation, enacted in 2004, lapsed, the government simply adopted what the appeal court called a blanket prohibition. According to last week's decision, the beekeepers allege Canada pursued an improper purpose or acted in bad faith in creating and implementing the blanket guideline.
Among Stratas' considerations was whether it was plain and obvious the beekeepers' claim couldn't succeed and whether the parties were in a relationship of such proximity as to give rise to a duty of care. On that score, Stratas disagreed with the Federal Court's findings.
"In support of its conclusion that the beekeepers' claim was subject to a policy bar and should be struck, the Federal Court held that recognizing a duty of care 'could have' a chilling effect on Canada's performance of its duties. . . . Here, again I disagree," wrote Stratas.
"In law, this standard — 'could have" — sets the bar far too low. One can always speculate that recognizing a duty of care could have a chilling effect. Such a low standard would immunize government from liability in every case of bureaucratic ineptitude, no matter how substandard or damaging the misconduct may be. No court anywhere has set the bar that low."
In the end, Stratas, with Justice Marc Nadon concurring, decided the court should allow the claim to continue. But he then went on to expound on whether the legal system should do more to allow a route for monetary remedies based on public law principles through, for example, judicial review.
"By and large, our common law recognizes the differences between private and public spheres and applies different rules to them. Private matters are governed by private law and are addressed by private law remedies; public matters are governed by public law and are addressed by public law remedies," he wrote.
"This anomaly should now end. The law of liability for public authorities should be governed by principles on the public law side of the divide, not the private law side," he added.
"What are the principles of the underlying public law?" he continued.
Today, they are found primarily in administrative law, in particular the law of judicial review. Broadly speaking, we grant relief when a public authority acts unacceptably or indefensibly in the administrative law sense and when, as a matter of discretion, a remedy should be granted. These two components — unacceptability or indefensibility in the administrative law sense and the exercise of remedial discretion — supply a useful framework for analyzing when monetary relief may be had in an action in public law against a public authority."
Martin Olszynski, an assistant professor at the University of Calgary Faculty of Law, says the comments were essentially obiter outlining a framework for a better way of dealing with chaotic state of the law the judge identified when it comes to liability on the part of public authorities.
The idea, he says, would be to apply the concepts of unacceptability or indefensibility to determine whether to grant monetary relief in judicial reviews, an area where he notes applicants typically don't seek a financial remedy. Stratas' comments, then, are about "broadening the scope and applicability of judicial review as a tool and expanding it," according to Olszynski.
Olszynski says the idea has merit. He suggests Stratas' ideas could offer "more clarity and simplicity" when it comes to claims such as this one.
"This decision certainly gives us a lot to ponder," he says.
Dan Carroll, a partner at Field LLP who's acting for the plaintiffs in Paradis Honey, says he also sees merit in what Stratas has proposed.
"It's appealing. . . . This may just attract the Supreme [Court of Canada]'s attention," he says, comparing the current state of the law to trying to fit Cinderella's shoe onto her stepsister's foot. "I'm interested in what Justice Stratas proposes. I'm somewhat attracted by it."