A Quebec judge rejected Canadian Pacific Railway Ltd.'s challenge to a settlement for victims of the Lac-Mégantic crude-by-rail disaster on Monday, clearing the way for compensation payments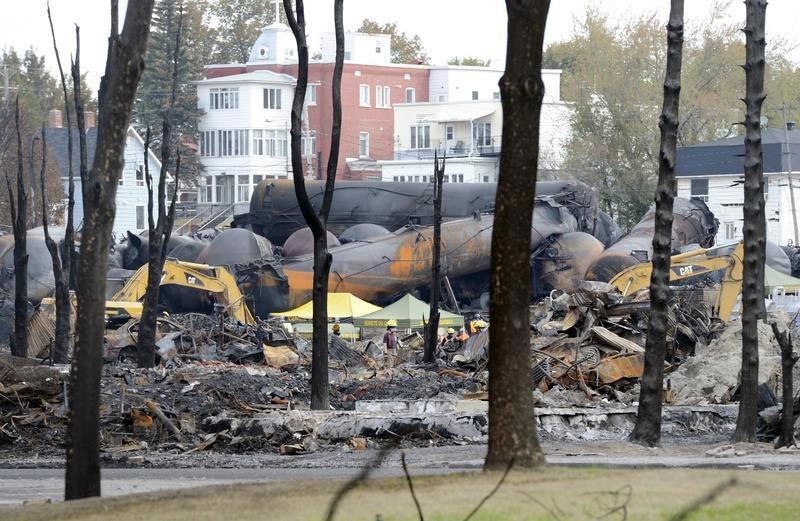 Parties named in a class action lawsuit, including closely held Irving Oil, General Electric, Shell Oil Co., ConocoPhillips, Marathon Oil, and others, have agreed to contribute to a $431 million compensation fund for victims of the July 6, 2013 rail disaster.
Forty-seven people were killed and the downtown core of the town was destroyed following the derailment of a train carrying Bakken crude oil.
CP transported the tank cars of oil involved in the accident to Montreal before handing them over to the now insolvent Montreal Maine & Atlantic railway, which was operating the train at the time of the crash. CP has argued that it should not be held responsible for the tragedy.
Unlike other companies targeted by a Lac-Mégantic-related class action lawsuit, CP did not agree to the settlement and challenged the provincial court's jurisdiction in approving the deal. CP also asked the Quebec court to shield it from future litigation.
In his judgment, Quebec Superior Court Justice Gaetan Dumas dismissed CP's motion as a "not so subtle attempt" to disrupt a settlement that called for $430 million in compensation for victims of the rail tragedy.
Although CP is not part of the fund and thus would not be on the hook for any of the promised funds, it is being threatened by a separate lawsuit.
A spokesman for CP said the company is currently reviewing the judge's decision and has no further comment at this time.