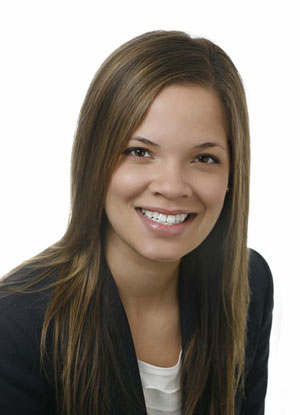 When dealing with opposing counsel, suppress your urge to e-mail. Just pick up the phone. I heard this advice in the first month of my practice. After following it for the past 10 months, I'm officially a believer.
I grew up in the tech generation, so I'm very comfortable with e-mail. It's quick, easy, and less formal than a mailed letter. It also saves the cost and environmental waste of paper mail. I can send an e-mail at any time of day. I have a clear record of what I've said in the event I'm ever subsequently questioned about it (unlikely, I realize). I get to think about what I'm going to say before I say it. It's always seemed to me that through e-mail, a junior lawyer can appear, well, not so junior.

For all of these reasons, new lawyers might feel it's safer to e-mail or write than to pick up the phone. But I think we're missing some key advantages, both personally and professionally, if we don't incorporate regular phone calls with other lawyers into our day-to-day practice.

It's much easier to get juicy information over the phone. Opposing counsel is more likely to share details that he or she wouldn't put in writing. I've been on files where, via e-mail, it appeared that there was no hope of settlement. Once on the phone, however, with some gentle coaxing, I've had opposing counsel reveal that his client would walk away for far less than previously stated. I've also had opposing counsel share off-the-record information about her client's personality or appetite for litigation. All of these details can be extremely helpful when strategizing the way forward on a file.

We've all heard about the risks of misinterpreting someone's tone over e-mail, so I won't belabor the point. When you can hear someone's voice, you're getting their tone, not the one you imagine they're using. It can make a big difference. What one person might read as sarcasm or condescension, another might read as warm and funny. Even word choice can be misleading. We can avoid these misunderstandings by engaging in live communication, folks.

It's also about building rapport. Part of being a new lawyer is about embracing the profession in general. From what I can tell, lawyers tend to be a pretty close-knit group, and I feel lucky to be a part of that. It's a great feeling to see someone at a networking event that I've worked with before, and have enough of a relationship with them to feel comfortable walking up to say hello. One of the ways you can start to grow your network is by making real connections with the people you work with, even if your clients are in a dispute.

It's also good client service. Before going to court, lawyers should be contacting each other to see if they can either resolve the matter without the court's intervention, or whether they can at least narrow the issues to be determined. Most often, this communication happens by e-mail, but as I've outlined above, so much can be missed by strangers talking in type.

One of my role models at Paliare Roland has proposed that the motion confirmation form should include a box confirming that counsel have actually spoken to each other. He's not kidding, and I can see why. I had a phone call with opposing counsel on a file before attending a matter on the estates list this past fall. When my friend and I told the court we had spoken the day before and had narrowed the issues, the judge's face lit up. The matter resolved fairly quickly.

Being able to tell the court you've reached out to opposing counsel is a sign that as an advocate, you're prepared, organized, and proactive. It also shows you're willing to assist the court as much as possible. As a new lawyer, I want to start building my credibility with the court early, and will seize any opportunity (big or small) to do so.

Of course, I was intimidated the first few times I called an opposing lawyer that I had never met. Sometimes people are brusque and eager to get off the phone. I can live with that. More often than not, the lawyer knows someone I work with and we're able to make a connection that way. The point is not to make friends, but to show that you're confident and approachable. And, let's face it, if you ever need a favour or indulgence from opposing counsel, it will be a lot easier to get if you seem like a decent person.

So, when you're new to a file, when you need to make a short response that need not be in writing, when you want to discuss settlement for the first time, when you want to build your network or get juicy details from opposing counsel, pick up the phone.