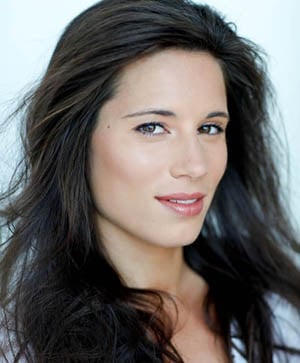 Getting back into gear after four months of summer fun is not an easy task. Come Aug. 29, it was time to head back into classes and change out of the baseball cap into the thinking cap. Success in law school demands a great deal of discipline on behalf of the student. There is no better time-management training than the weekly routine of readings, assignments, extracurricular activities, friends, family, and if you're lucky, maybe a little romance. It's a tough but rewarding balancing act through most of your legal education.
September comes with its own set of nasty challenges for first- and second-year law students alike.

For first years, you're thrown into week one of law school, tossed readings by the hundreds of pages, and are expected to mix and mingle at orientation events. If your O-week committee is as dedicated and passionate as mine was, these events are assured to be a blast, however, the stress of readings and papers linger in the minds of all law school partygoers.

For second-year students, September is especially nerve-racking due to three dreaded words: on campus interviews. Applications are due within the first two weeks of school and require a great deal of time and energy. In order to assure a competitive edge, it's necessary to conduct research and compose polished cover letters highlighting your finest selling points — all rather daunting. There is a fine line between arrogance and confidence and truthfully, the up-and-coming law student has no reason for an excess of either.

For me, this September was a whirlwind of stress-inducing activities. Approximately 30 of my colleagues and I undertook both the first-year and second-year obligations all at once. In my usual fashion of biting off more than I can chew, I volunteered to be an orientation leader. In addition to preparing OCI applications, keeping up with readings, and attending classes, I had to amp up the spirit at O-week events. While juggling all of this, I noticed an overriding theme between orientation and OCI preparation. It occurred to me that within the law school environment, both professional and social, you have an opportunity to reinvent yourself.

In the first several weeks of classes, everyone is nervous. I recall anxiously scanning the lecture hall during my professors' dissertations and wondering who would be nice, who was intimidating, and who would be fierce competition. At the same time, I was making my own internal decisions as to how I would behave and what perception I wanted to leave people with.

Throughout the OCI application process, a similar push and pull unfolded.

As an applicant for a summer student position, you're challenged with selling yourself to firms in hopes of being offered an interview, and a foot in the door. Although it may seem a mechanical process from the outside, it actually involves a great deal of soul-searching. When researching firms, I questioned the sort of environment they offered, what they valued, and if I could fit in. I had to ask myself what type of professional I wanted to be and draft letters that reflected my corresponding individual characteristics.

After having completed my first year of law school and now having gone through the initial stages of the OCI process, my solitary piece of advice is to think long and hard about the image you want to sell to your peers and colleagues. I cannot stress enough how relieved I am that in that first month of my first year I resolved to be my own quirky self. I could not have borne the weight of a false pretense amongst all of the other heavy burdens associated with academic success.

This lesson applies equally to the OCI process. The people you encounter in your professional life will tailor their expectations based on the model of yourself you present. If you are the type of person who works best alone, it is unwise to draft a cover letter saying anything to the contrary, regardless of whether firms claim to want a "team player." Going into the future, you will be expected to maintain the image that you have sold.

The opportunity to reinvent yourself socially and professionally is not one to be taken lightly. Although you may not know where you will end up at the end of your legal education, it is important to know who you want to be when you get there and to resist compromising that along the way.