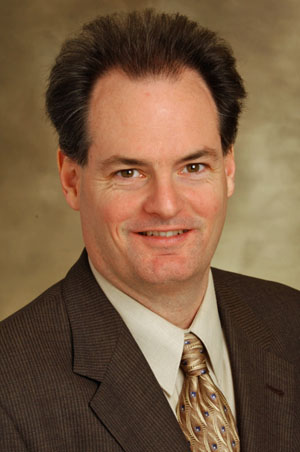 CALGARY — Law firms face a range of threats to the businesses they run but many can be mitigated with some careful risk management from the top.
At the eighth annual Canadian Bar Association's Law Firm Leadership Conference held here, managing partners were presented with an overview of the top risks presenting in law firms today.
Malpractice claims were given special attention with Dan Pinnington, LawPRO vice president, claims prevention & stakeholder relations, providing an overview of trends.
"We're seeing more claims and more complex claims," he said, noting that in Ontario there are an average of 105 claims per year per 1,000 lawyers. "The claims are more costly to resolve and defence costs are increasing."
In Alberta, while claims were going up over the last three years, it's now heading back down.
"Generally, across Canada the same kinds of mistakes are happening regardless of where the firm is and regardless of area of law," said Pinnington.
He noted that four out of five lawyers will have at least one claim in their career. Of the 23,000 lawyers in Ontario, each year about 450 are calling LawPRO for the first time. It can take two to three years for the claim to come up after the work is done. The highest level of claims comes from lawyers in the 10- to 25-year span of practice.
Looking at claims from 2001 to 2011, Pinnington said most claims are reported on average two to three years after the service is provided. The biggest claims risk occurs not with substantive law (12 per cent), but rather within lawyer/client communication and relationship issues at 35 per cent of all claims, followed by time and deadline management (17 per cent), inadequate investigation/discovery of fact (16 per cent), clerical (six per cent), and confidentiality (five per cent).
In terms of total losses, 86 per cent of claims are under $100,000 and only four per cent are over $250,000.
"There are lots and lots of tiny claims. It's not just count that matters — it's cost. A few very large claims can really impact our costs on any given basis," he said.
Real estate was ranked as the area of law with the biggest claims cost.
Class actions against law firms also continue to also pose a significant threat, said Simon Chester, a partner with Heenan Blaikie LLP.
"The epidemic of class action litigation has reached us from the [United] States," he said. "Courts are starting to take a very generous view in Canada, more generous than the United States, to certification."
He noted that a specific area to be watchful of is when law firm partners want to serve on boards of directors which creates potential for conflict of interest and liability threats, referring to
Allen v. Aspen Group Resources Corp.
as an example.
Anthony Davis, a partner with Hinshaw & Culbertson LLP in New York, declared it something that should be completely off limits for law firm members.
"It's a really bad idea. You put all kinds of things in jeopardy when a partner serves as a director on a board. It's no better for non-profits, just think about the claims for churches and synagogues, or when claims of fraud occur in major charities. If you're going to allow it, make sure anyone who is serving as a director may not also provide legal services to the company. You need a very thorough disclosure letter to the board saying, 'He's not your lawyer and he's not to give you legal advice,'" said Davis.
Davis advised firms to have their own general counsel and an ethics partner to keep tabs on issues.
The panel also addressed cyber risks, including the use of social media, and the importance of stressing to young lawyers that activity on social media is "permanent" and law firm policies need to be crystal clear.