A home-cooked meal with the dean, a guided snowshoe trip in High Park, a one-hour flight with acrobatics, a cappella serenading the person of your choice, lunch with Liberal MP Bob Rae, a bagpipe performance — these are just some of the promises that were auctioned off at the University of Toronto Faculty of Law on yesterday to raise money for the
First Nations Child & Family Caring Society of Canada
.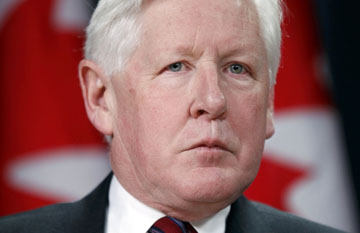 Organized by first-year law student Andrew Stobo Sniderman, the auction raised a total of $4,891. He says most donors were initially reluctant to sign up and it took a lot of convincing on his part. "Most people will say, 'Oh I don't really have anything to give.' And then you say, 'Actually you do, take a look at what other people are doing and you will be inspired,'" he says. In the end, students, alumni, and faculty members sold 79 promises.
Stobo Sniderman came up with the idea to auction off promises from friends who held a similar event at the University of Oxford. "I always thought it was fantastic because you get to build community and raise lots of money, and you get to sell things that you can't normally buy," he explains.
"It doesn't have to cost anything at all, it's not about buying something. It's about sharing something that you know or sharing some talent that you have," he adds. For example, some promises include homemade baked goods, handmade clothing, and various music lessons.
The 1L student has been following the FNCFCS' case against the federal government, which was brought before the Canadian Human Rights Commission, accusing it of underfunding child welfare services for aboriginal children living on reserves.
"I wanted to raise awareness about it and support the litigation," says Stobo Sniderman. And he wanted to raise awareness in a way that would be fun for law students, especially since they tend to be study-oriented and pretty stressed out most of the time, he says.
Following the success of this year's auction, Stobo Sniderman is looking for a sponsor to make next year's event even bigger.
Click
here
to see some of the other promises from the auction.