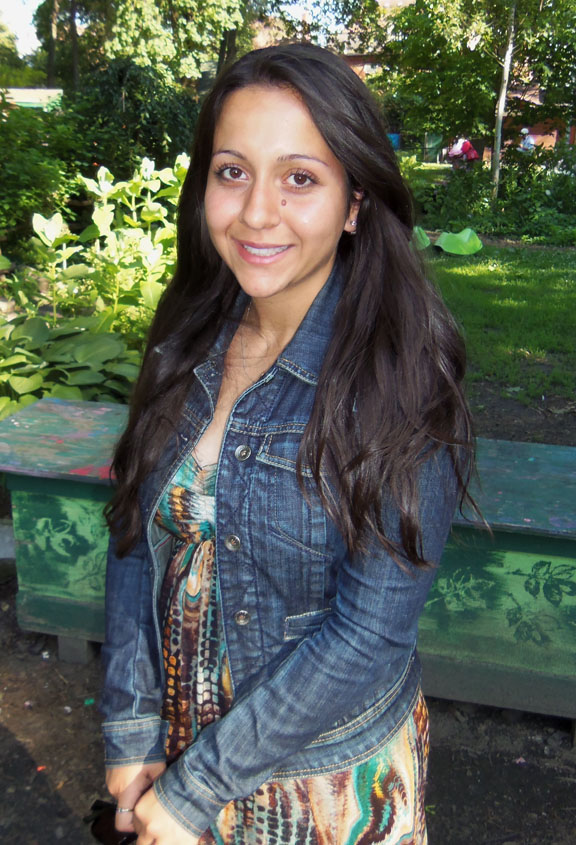 Ten years ago, Ron Daniels, then-dean of the University of Toronto Faculty of Law, realized attending law school was a privilege. For him, bringing more diverse students into law school was an access to justice issue, and to help the community and encourage diversity, something needed to be done to reach out — especially in high schools where students were struggling to graduate.
Daniels approached Toronto District School Board associate director Gerry Connelly, and the two agreed to level the playing field for students facing barriers to success in school. From those noble concerns U of T and the TDSB formed a partnership, and
LAWS
— Law in Action Within Schools — was born.
Four years ago, Osgoode Hall Law School also joined the program.
Through the years, others have also jumped on board: law students who take the time to mentor and tutor participants, individual lawyers who allow students to shadow them on the job, and four law firms who offer mentoring programs. Blake Cassels & Graydon LLP, Torys LLP, Fasken Martineau DuMoulin LLP, and Dentons Canada LLP in conjunction with the legal team of BMO take on 25 to 30 students once a month.
Finally, just this year, the program saw its first graduate step through the doors of a law school — and those involved with LAWS couldn't be more thrilled.
Alissa Saieva, who graduated from high school and LAWS in 2010, just started her law degree at U of T.
When Saieva was a grade 10 student at Toronto's downtown Central Technical School in 2008, she had an interest in science. She had lofty aspirations — maybe she would become a doctor, or work for NASA. Studying law hadn't crossed her ambitious mind. But when teachers introduced her to LAWS, an interest began to take shape.
LAWS focuses on approaching high-school credits with a "law and justice lens," explains Sarah Pole, director of the program. For example, Saieva's science class had an extra layer for her as a participant in the LAWS program in the form of an introduction to forensic science. Pole also gives the example of using English class material to have guest speakers who talk about hate speech or anti-Semitism.
Students in high school are either in academic or applied streams — the former being preparation for post-secondary and the latter more geared towards work-place training. LAWS mines from both streams, Pole says, and the hope is "students see it as a bridge from applied to academic."
"We have a lot of students who understand the program will help them, educate them, and be helpful," Pole explains. "We also work closely with guidance teachers at schools and look for students who are lost and haven't found their feet yet, where the extra attention might be the thing to help them."
For Saieva, the one-on-one mentoring and meetings with those in the justice system made all the difference to her. Through shadowing a judge, summer placements, help from law-student tutors, and a stint in Blakes' mentorship program, Saieva began to realize she liked the inviting atmosphere.
"You are interacting with people in the field," she says. "You see it's not scary, they're great people. I started to think maybe I could see myself in their shoes."
Over the summer, 92 high-school students were placed in paid employment across the justice sector, Pole says. Large Canadian corporations like Ford, Loblaws, Coca-Cola as well as legal clinics, law firms, and government legal departments opened their doors to offer work experience to those in the LAWS programs.
"It really gave them a chance to set a high bar for future expectations of themselves," Pole says.
Though Saieva's success is a source of pride for those at LAWS, Pole says there are many measures of success. Just having one of the 1,000 students involved in the program this year graduate from high school or go on to any type of post-secondary schooling is a major win.
"We want them to learn how to advocate for themselves and others, and learn critical thinking skills," Pole says. "A big thing of access to justice is knowing how to access it; how to exercise your rights."
Pole says three LAWS graduates took the LSAT prep program offered by U of T to low-income students and they will be writing the LSAT next week. The goal is to make applications to law school as strong as possible without needing money to do so.
Saieva is dedicated to giving back to the program that made a difference for her. She says the attention she is getting is an opportunity to represent such a great program. Everyone who helped her get where she is today shows the community that exists within the legal field.
"It's been such a great part of my journey," she says.
Pole says Saieva's willingness to participate in LAWS, now as a mentor, is a testament to how much she valued the program. She says law students who sit with high-school students for an hour looking at history homework don't realize the impact they are having. Every simple, positive interaction can be a turning point in a student's life, as Saieva proves.
"We are proud of her, she's an amazing person," Pole says. "She worked really, really hard to be here and we wish her well."
"She's the first graduate of many, I hope."