A Vancouver law firm has been ordered to turn over some of its trust account ledgers after a split B.C. Court of Appeal decided that lawyers' financial records are not presumptively subject to solicitor-client privilege.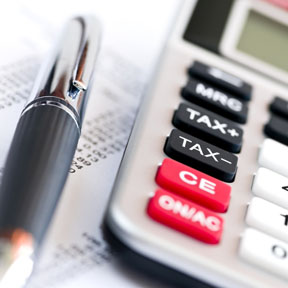 Writing for the 2-1 majority in
Donell v. GJB Enterprises Inc
., B.C. Court of Appeal Justice Edward Chiasson acknowledged that the Supreme Court of Canada's 2003 decision
Maranda v. Richer
conferred a presumptive privilege to a lawyer's bills in the criminal context, but said that it could not be extended to "other financial records."
"This case does not concern lawyers' bills; it concerns trust account ledgers which involve money management," Chiasson wrote in the decision released last week, adding that they could only be regarded as presumptively privileged "insofar as this management reflects the solicitor-client relationship and what transpires within it."
The court ordered four trust ledger entries to be turned over to Stephen Donnell, the receiver for GJB Enterprises, related to a real estate transaction involving the company's former principal.
Donnell was appointed receiver over the company and its principal Gerald Berke by a California court in 2010 after allegations that GJB was a Ponzi scheme. In August that year, Donnell discovered that Berke had received more than $500,000 from Vancouver Farris Vaughan Wills & Murphy LLP the previous month, and asked the law firm to turn over documents belonging to GJB to Berke so he could trace the source of the funds, which he suspected may be proceeds of the alleged Ponzi scheme.
Farris denied the request, claiming privilege, and prompting Donnell to apply for a declaration that the privilege did not exist due to the allegedly unlawful conduct of GJB. The Supreme Court of B.C. dismissed the application last year.
The majority of the appeal court found that some of the trust ledgers, ones that "relate to communications to obtain legal advice" or that "could be used to deduce or otherwise acquire communications protected by solicitor-client privilege," should not be produced.
The four exceptions, Chiasson wrote, were related to a real estate transaction that was known to others, and to the movement of money in and out of investment vehicles.
"They do not relate to communications to obtain legal advice. They are not subject to solicitor-client privilege," Chiasson wrote.
But in a dissenting opinion, Justice Kenneth Smith said the presumptive privilege should go beyond lawyers' bills.
"Maranda held that in cases in which the facts alleged to be outside the ambit of the privilege are such that their disclosure might indirectly disclose privileged information, protection of the privilege requires that they be presumptively regarded as privileged until the judge is satisfied otherwise. This general rule applies to all information arising out of solicitor-client relationships whatever may be their legal context," he wrote.
In the Donell case, he said the trust ledger disclosure would "undermine the solicitor-client privilege."
"In my view, an assiduous examination of the ledgers, which can be expected if they are disclosed, would result in the disclosure of privileged information even if they were to be edited as proposed by my colleague," Smith wrote.