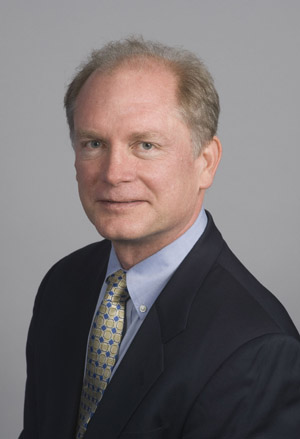 I saw a recent
article
about lawyers working together that renewed my interest in generational diversity and caused me to think once again about the challenges of a multi-generational workplace. For most of us, the demographics of our professional environments cross three or even four generations. Thus, we face the challenge to avoid what the Conference Board of Canada has referred to as the "generation
wars
."
A "
Quick Take
" from the Catalyst Research Center for Equity in Business Leadership provides an excellent introduction to the four generations in the workforce in Canada and the United States:
• Traditional/mature Second World War generation (born before 1946)
• Baby boomers (1946-1965)
• Generation X (1966-1980)
• Generation Y/Millennials (1981-2000)
Each generation brings different experiences, values, and expectations; they have unique identities that result in different behaviours at work. Hence the potential for conflict exists. Those nearing retirement (traditional and baby boomers) may clash with those in the prime of their careers (generation X) or those just entering the workforce (generation Y or millennials).
Here is a quick snapshot of each generation (initially compiled by Veta Richardson for a 2010 presentation to the Quorum Club in Toronto) followed by a brief assessment from the Catalyst Research Center:
Traditionals
• Stability, loyalty, thoroughness
• Hard-working, detail oriented, selfless
• Duty and honour driven
• Seniority is key to advancement
• Highly respectful of authority/hierarchy
• Traditional, nuclear family
Although most members have retired from the labour force, they comprise a wealth of valuable knowledge and experience. Many believe this generation views work as an obligation: They respect authority, take rational approaches, and produce quality work.
Baby boomers
• Born into a post-war economy, most had an easy entry into a job-rich world
• Service oriented, driven, process oriented, rankings, face time
• Pay your dues and you should advance
• "Me" generation
• Dynamic of second families (had one set of kids with first spouse, more kids with second spouse)
The older members have begun to retire from the labour force. This generation occupies most of the senior-level management roles. They are often stereotyped as extremely focused on work, and they possess a strong work ethic and desire recognition for their efforts.
Generation X
• Adaptable, independent, creative
• Techno-literate
• Not intimidated by authority
• Many are skeptical of workplace and employers
• "What's in it for me?" is a mantra
• The
bridge
generation — ultimate translators
• Impact of higher divorce rates
• Watched boomer parents lead "unbalanced lives" and they seek to work to live, not live to work
The oldest members could be entering senior-level management roles while the younger members entering/approaching mid-career and senior-level supervisory roles. Many members of generation X embrace diversity and entrepreneurship.
Generation Y or Millennials
• Techno-savvy and plugged in
• Love to multi-task, inactivity bores them
• Like structure and instructions — ushered activities
• Socially and environmentally conscious
• "Helicopter parents"
• Everybody plays, everybody wins
• High value for diversity
The older members are in the labour force while the younger members are still completing their formal education. This generation is known for being optimistic and goal-oriented: They are known for enjoying collaboration and multi-tasking, are comfortable embracing emerging technologies, and appreciate meaningful work.
Recently, I spoke with Richardson, president of the Association of Corporate Counsel, about the issues of working with different generations. She noted we must be careful not to overhype or over simplify the very significant challenges of working in a multi-generational workplace. Stated simply, generational differences result from different core values, which are shaped by the social, political, and economic forces to which you are exposed when growing up.
These values influence your expectations and, not surprisingly, lead to different "world views" because of the different environments in which each generation developed. Growing up in the '60s creates a different perspective from growing up during the Great Depression or the Second World War.
A little knowledge can be a dangerous thing. The generalizations I made can be very helpful as they highlight important distinctions between generations. But, they may also lead to stereotypes and one should be careful of acting on stereotypes such as "Baby boomers are workaholics"; "Gen Xers are slackers"; or "Millenials think they are entitled."
To that end, Richardson offered excellent advice: "Be wary of stereotypes but use your knowledge about the generations to help understand where people are coming from and try to avoid being too judgmental."
I would add one of the most important things you can do is simply have honest conversations and address these issues directly. Also, you should be prepared for change as each new generation will bring its own strengths and perspectives to the table — and that is a good thing.