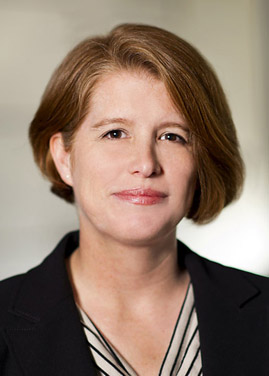 At the intersection of law and legal practice is interpretation. Where there is interpretation, there is risk. Helping clients both develop and understand their risk tolerance has become an increasingly complicated endeavour.

In the practice of immigration law, it appears on the surface that it's all very compliance-based on a day-to-day basis. This may have been true at one time when getting the work permit or permanent residence approved was the final stage.

There was some risk assumed if the category was murky, such as an intra-company transferee who may meet the on-paper requirements but who may have difficulty showing highly unique specialized knowledge. But once the work permit was issued (or refused, because yes, that does happen), we would shake hands, put the expiry date in an expiry tracking report, and move on.

Today, the climate has changed with the rollout of a government inspection program that will see a quarter of employees each year audited for compliance with randomly selected immigration-related applications made within the immediate six years. Couple this with program changes that have left employers attesting to full compliance and there is now an enormous risk burden being carried.

Where does this risk stem from? Some of it is interpretation. For example, an employer may attest that the foreign worker will be paid the same or not less favourably than the wages offered in the original application. But, each year, the employer does cost-of-living adjustments that bump the salary of the foreign worker, and is consistent with the salary increases of the non-temporary foreign-worker staff.

Maybe this type of increase is accounted for in the original application. Is an employer obligated to provide this information to the relevant government authorities or potentially even to obtain a new work permit? The salary has changed, but it's reasonable.

In this situation, a risk assessment has to be made. This involves looking at the government entities involved, any guidance received, and what we know to be happening in practice. It means a fact scenario that applies to a work permit obtained via the Labour Market Impact Assessment stream through Service Canada may have a different outcome to that of an application that is filed with Immigration Refugee and Citizenship Canada. In fact, in this scenario, it is very likely that a different response would be required with each government entity.

And that's where the risk tolerance comes in. We can extrapolate based on the guidance, etc., as to what the recommended path should be, but as these inspections are, in some part, new, we will not be able to trace patterns or actual practice until many more have happened and patterns can legitimately be seen to be emerging.

But risk isn't always the risk you can identify. Sometimes, it's situational risk that an employer might not even be aware of. For example, let's say a foreign worker has a work permit that has expired but who is considered in "implied status" because an extension of that work permit was filed prior to its expiry.

Under the regulations, that individual can continue to work in implied status. According to the guidance provided by IRCC, that individual can leave Canada and upon re-entry be considered to still be in implied status, but he or she can no longer engage in employment until the applied-for extended work permit is issued.

But let's look at the scenario where the foreign worker doesn't inform the employer or counsel that he or she is travelling.

In this scenario, let's say the foreign worker is in implied status but is now required to travel outside of Canada. The foreign national travels, returns to Canada, and when examined at the border, it is discovered that the work permit has expired but implied status holds. But the officer says, "You can come back into Canada and continue working."

The foreign worker trusts what the officer says, and returns to work immediately. The new work permit is issued a week later. Where's the risk?

In this instance, the officer has told the foreign national he or she can continue working. This is clearly against the policy and is arguably outside of the authoritative or regulatory decision-making power of the officer. The employee hears this and thinks, "All is well, I can keep working," and never mentions it to the company's human resource team or to counsel.

In this scenario, there is practical risk and less practical risk. The employee should not work, full stop. It is hard, but not impossible, however, to imagine a scenario where this one week of non-compliance would be discovered. In a situation where the foreign national never mentions that he's travelled, say, in a situation where the travel was for personal reasons, the company would be none the wiser. Even if the company does know, a decision may be made to take the risk to work because of the officer's express statement that the foreign national could continue to work, and the unlikelihood that it would come up in an inspection.

But if it were to come up, and the employer were found to be offside of the regulations, there is significant risk of harsh penalties that could result in the company being barred from bringing in other foreign workers for a period of time.

And there you have it. What's the risk appetite in this and a thousand other different scenarios? Navigating the myriad options and possibilities with respect to compliance and risk management is becoming an increasingly large part of my day-to-day work and one I imagine other business immigration lawyers are starting to see as well.

It's imperative that business immigration practitioners start to look beyond the day-to-day compliance and work with their clients to develop both an understanding of the risks and a real-world compliance strategy.