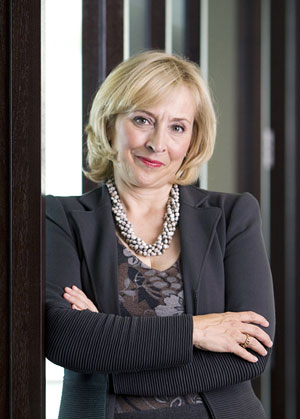 In an effort to make Ontario a more competitive business jurisdiction, a panel of legal experts has made recommendations to review outdated business legislation in the province.
On July 9, the province
released a report
prepared by a panel of in-house, law firm lawyers, and law professors appointed by the minister of government and consumer services to consider reform of Ontario's corporate and commercial legislation.
The report makes recommendations in five areas:
• Establishing a process to keep corporate and commercial law current.
• Making Ontario a jurisdiction of choice for business.
• Supporting greater market certainty and confidence in market transactions.
• Modernizing laws relating to secured lending and other commercial activity.
• Facilitating market activity and promoting small-business growth through greater certainty, clarity, and efficiency in business legislation.
Panel member Carol Hansell of Hansell LLP would like to see a complete revamp of the Ontario Business Corporations Act.
"I think the important thing, too, is to make sure there is a process to have all the statutes, but especially the [Ontario Business Corporations Act], updated regularly," she says.
Hansell also believes the Limited Partnerships Act should be revised to make Ontario more attractive for business by reducing the risk of unlimited liability faced by limited partners in Ontario.
"Typically, when we're structuring something and we want to use a limited partnership, people go to Manitoba or B.C. and we end up having to hire an agent to do that because their act is better. There isn't any reason why our statute can't be updated," says Hansell.
Other priorities identified for the Ontario Business Corporations Act include:
• Facilitating electronic meetings and communications.
• Greater certainty about the standards to which directors and officers are held, the liabilities they're exposed to, and the defences and protections available to them.
• Determining how to make the rights and remedies to which registered holders are entitled available to the ultimate investor in the shares of a corporation.
"We said investors would be more comfortable in this jurisdiction if they knew they were going to have all the rights they should have as registered shareholders. That's a positive thing for the capital markets," says Hansell.
A review of the Personal Property Security Act is also at the top of the list and one Ken Fredeen, general counsel at Deloitte LLP, says needs serious attention.
The report recommends a review of the act that would involve "taking account of legislative and case law developments in Canada, the United States, and elsewhere, and identifying opportunities for harmonization with the other provinces."
Deloitte was hired as a consultant to the review and Fredeen was asked to be on the steering committee. He recommended a number of general counsel be part of the panel as they have experience working with Ontario's business laws.
"If all you're getting is external lawyers, you're going to get one side of the fence. General counsel deal with this stuff all the time and they will bring a different perspective," he says.
The other general counsel members on the panel include Gordon Davies of OpenText Corp. and Sheila Murray of CI Financial Corp.
Fredeen says he was also interested in the broader issue of making sure Ontario stays competitive in an increasingly globalized world.
"The less bureaucracy you have, the quicker things can happen. The easier these laws are to adapt to the changing business environment, the better for everyone," he says.
The report also recommends updating the Arthur Wishart Act that deals with franchise disclosure to create more disclosure certainty for users. The act hasn't been updated since it came into force 15 years ago.
"It would create greater certainty between the franchisor and franchisee. In a world where increasingly that's how business is done, I think it's an imperative," says Fredeen.
The panel heard from a number of business law experts who provided input, including Andraya Frith, chairwoman of Osler Hoskin & Harcourt LLP's national franchise and distribution practice group, who says there needs to be greater certainty in the Arthur Wishart Act.
Frith says it's becoming increasingly challenging to comply with the franchise legislation in Ontario and have confidence a franchise disclosure document is compliant. That's because of trends in case law and the way the language in the act has been interpreted, particularly around what she calls the "open-ended concept of all other material facts" needing to be disclosed.
"Ontario is one of the only franchise statutes in the world that has that very open-ended and highly subjective standard of having to disclose all other material facts," says Frith.
That means the days of providing a generic disclosure document to a candidate and updating it annually or when there is a material development are over.
"Where the courts are saying the franchisees need site-specific information about their particular franchise, there is some compounding effect of the need to have a highly customized disclosure document that increases the cost significantly for any franchisor for each site and each candidate," she says. "There's also no guidance in the legislation as to what that information ought to include."
There's also no provision in the act for electronic delivery of documents.
Hansell says she's part of some American Bar Association committees that update American law regularly.
"We need some kind of a process like that. It's very
ad hoc
right now, but the corporate and commercial law is so important to business, it needs to be more responsive," she says.
The review is "long overdue," says Fredeen.
The minister of government and consumer services is seeking public input on the report until Oct. 16, 2015.
"This is encouraging, from my perspective, as we don't have a process right now at all and this is the beginning of a more formal process. It's a very positive thing for the business community," says Hansell.