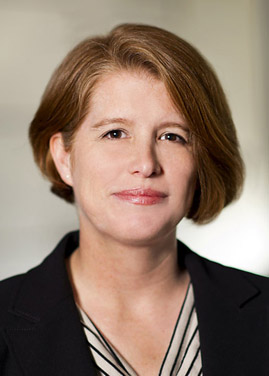 Strikes! New ministers! Bad press! It's been a wild ride for immigration recently, and keeping up with the changes has been a Herculean effort for Canadian immigration practitioners. Keeping clients informed, processes moving, and addressing our own public opinion backlash continues to be the order of the day, but the uncertainty creates panic and a loss of faith in the overall system.

The big news in immigration processing has been the strike by the Professional Association of Foreign Service Officers. There is a dispute over pay equity with foreign services staff. While there have been some ongoing actions discussed anecdotally, the organization escalated a work stoppage on June 20, effectively grinding visa processing to a near halt at visa posts around the world.

The scope of the strike isn't well known, but the effects are being felt by immigration practitioners and visa applicants who are caught in a web of political machinations not of their making. The PAFSO has written in a press release "all eligible members are striking in the following locations: Manila, Beijing, Bangkok, Jakarta, Shanghai, Hong Kong, Chongqing and Astana. Immigration officers are striking in Delhi, Chandigarh, London, Moscow and Mexico City. In Tokyo, economic officers are also on strike. Additional withdrawals of service are impacting dozens of divisions at CIC and DFAIT headquarters in Ottawa."

However, we have seen the effect of this strike on more than these offices, and have experienced a global slowdown in processing.

I am not going to address the political aspects of this action, nor look at who's right or who's wrong in the fight. But the fact remains, there is a definite and deleterious effect on the public that is further weakening an immigration system already in great distress.

Processing times have slowed dramatically, resulting in delays in visa processing of months in locations that were previously processing in weeks. This sudden and abrupt change with minimal government updates has caused uncertainty in and distress with the overall non-immigrant visa process. And the reach of this distress is wide. Foreign nationals are being forced to cancel vacation plans, delay business trips, and postpone relocation plans. Canadian companies are suffering business delays, reshuffling projects, and making alternative arrangements for foreign nationals who have visa applications languishing in a queue.

These things happen. But this strike issue comes at a time when the immigration system as a whole has suffered an enormous black eye, confidence is at an all-time low, and the very nature of the system is being scrutinized and amended.

It's no secret immigration has had some pretty bad PR recently. With issues of outsourcing and offshoring coupled with localized skills shortages in more remote areas of Canada making the headlines, Canada's employers are already struggling with effectively utilizing the temporary foreign worker program without themselves suffering bad PR for filling legitimate labour shortages in an immigrant-hostile environment.

The government and labour organizations are trying to figure out ways to fill labour shortages in these remote locations with the thousands of unemployed Canadians while recognizing you can't force people to move. There aren't easy solutions to these problems and they require serious attention.

Adding to this is the recent ministry shuffle by Prime Minister Stephen Harper. The new Citizenship and Immigration minister is Chris Alexander, an MP from Ajax-Pickering who was elected to the House of Commons in 2011. Jason Kenney, perhaps one of the most vocal and proactive (for good or bad) ministers in recent memory, has been moved to the Service Canada beat, having been appointed as minister of newly-named Employment and Social Development.

Alexander seems to be an interesting choice for the Immigration post. He is relatively new to cabinet, but has served as a diplomat for 18 years, at the Canadian Embassy in Moscow, and as the first ambassador in Afghanistan. His on-the-ground experience in visa posts and foreign relations will hopefully give him an added insight into the logistics of this type of program. He should be able to use this real-world expertise to get the strike moving and processing times to become more reasonable once again.

Conversely, Service Canada seems to be a more natural fit for Kenney. His business immigration reform was constant and oftentimes progressive, but his stance on refugees and his tough-on-criminals stance was too heavy-handed and cold. My prediction is he will work to make the temporary foreign worker program more strenuous, but more predictable.

Which brings us full-circle to a topic I have often written about, the need for transparency and predictability within the immigration process.

Canada's immigration policy is based on the concept that family reunification is important, refugees deserve safety, and ensuring economic opportunities for Canadian businesses and foreign investors. This requires an element of transparency in order to promote faith in the system, and a fundamental belief the process is working. Yet, in this the-only-constant-is-change system, practitioners are now often working to ensure clients that, yes, the system is working.

Our role as adviser has taken on a further role of soother and convincer that the system is working. Yes, as lawyers, we ensure the process is running smoothly, but we are also charged with ensuring our clients are confident the system, however slow, is not failing them. Some days it's not easy.

We are faced with a system currently bordering on the dysfunctional. Officers are on strike, the government is making rash decisions based on bad press, and we now have a new minister who is largely untested, but certainly not unqualified. Hopefully Alexander and Kenney will take decisive action to get the system on track and promoting Canadian values and sound policy.