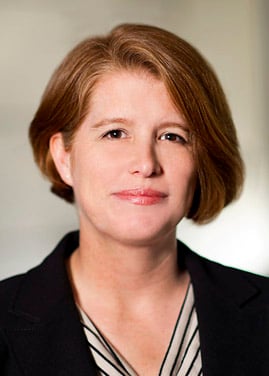 For all lawyers, client relationship building is an enormous part of what we do. Building trust, creating solutions, and proving yourself as a partner to the client is critical to success. It's also increasingly difficult in an age where face time is limited and most of our communication is conducted via e-mail.

Over the last few years, Canadian immigration has continued to change and reinvent itself in an effort to respond to changing economies, and the public's perception of those economies. Policy changes are announced in a number of ways: by Twitter, press statement, and just plain updates to government web sites. This doesn't even take into account the changes "learned" the hard way, applications that hit roadblocks, or are, unfortunately, refused because of a new internal communication no one outside the government is aware of.

In light of so many changes, it takes increasing vigilance to be aware of all of the changes. It requires we all become more involved in our bar associations, industry groups, and the like. Keeping our ears to the pavement to know when possible changes are coming and what they might look like.

With all of these sources, and all of this info, it becomes very difficult to separate fact from fiction, fear mongering from challenges, and to know when to hold the information and when to release it to a client.

Most firms do some sort of a news alert that tells clients a change has happened or is imminent. Some send an alert the second the news is released, while others wait until they have seen the change in practice and what it means. Clients also have different thresholds for the type of information they want to see.

But the age of instant communication has changed the nature of this process, for good or bad. We can get info to a client quickly, but are we doing a good job of communicating with the client once that e-mail has been sent?

We e-mail somewhat incessantly. Long e-mails that speak to options, solutions, news, and niceties. We 'talk' all the time. But do we actually communicate?

Much of the time, the practice of business immigration is focused on the long term. While yes, we have rush applications, people stuck at borders, and similar immediate issues, we also have long-term company education, strategy, policy, and process to work through with our clients. But when the foundation of the government's immigration program seems to be built on sand, it can seem we are always trying to catch up to the newest, seemingly random rule.

Spending the time to not just send an e-mail but to also talk to the client, spend time in their offices, and go through strategies and scenarios is critical to building relationships.

I was reminded of this recently while at a client site. After multiple e-mails and exchanges, the client asked if I would spend some time in person to just talk through the process. In my mind, the company has a robust program with many players who have access to or experience with the process, so this new individual would have a wealth of people in arm's reach for assistance. I'd made myself available by e-mail and telephone, but was that adequate for the type of communication we needed to have?

In the end, no it wasn't. What we both needed was to get together, go through the process, look at the gaps in understanding and knowledge on both of our parts, and come to a common ground. I felt buoyed at the end of our meeting, confident that together we had forged a better understanding of both of our wants and needs. And that's how it should be. Sure, we had covered some of the info we discussed in e-mail, but in actually talking, we made it relevant.

As practitioners, we often hide behind the e-mail explanation. We want it in writing to point to later, a CYA for the digital era. We want to show that we honour the clients' time by not taking up too much of it. We want to be such superstars that we send alerts and updates by e-mail that are so expertly written the exact meaning could be lost on no one.

But in reality, just as two people eating dinner "together" but who are both on their mobiles know, we need to work on our communication skills. We need to build long-lasting and expertly woven bridges with our clients. E-mail is a great tool, but let's also have lunch.