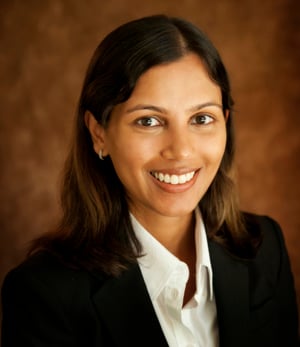 During my first year of law school, I met a classmate from Orangeville, Ont. — a small, anonymous town that I approximated was "somewhere up north."
In jest, I asked him, "Hey, is there running water and electricity in Orangeville?" He responded with something to the effect that there were basic utilities, though, he added jokingly, the town was still using a one-room schoolhouse.

As you can tell from my anecdote, I used to have a narrow perspective on living and working outside of the Greater Toronto Area. My younger self would be surprised to know that I am actually living and articling in Orangeville, and — gasp! — actually liking it!

Like many law students who live in urban and suburban areas, I initially could not fathom the notion of articling in a small town. In law school, all we hear about is living the big city dream. When we do hear about working in a small town, it's usually from someone who has not actually worked in a small town or their experiences are too dated to be relevant. As well, the conversation tends to be narrowly focused on the sole issue of improving access to justice in small communities that lack lawyers. While that consideration is certainly one of the merits of articling in a small town, the conversation needs to be broader in scope.

When I was looking for an articling position last year, there was little information out there on small-town life and the adjustment process. Without that information, you can see how easy it is for law students to make ill-informed assumptions. Given the rural setting of many small-town firms, I would not be surprised if students think the firms have little in the way of training resources, and that all of their clients are farmers with a limited range of legal issues.

Based on my own experience as an articling student thus far, I can attest to how wrong those assumptions are. I have been exposed to a variety of interesting legal issues. As well, I've had the chance to develop my practical skills.

When it came to picking an articling position, I let rationality govern my decision-making process and selected the firm based on what I wanted to gain from a learning experience. I valued my firm's reputation as a leader in charity and not-for-profit law as well as its designation as a full-service law firm. I reasoned that I would get to learn about different areas and experience the practice of a specialty.

Instead of falling for "big is better," I considered the small size of the firm to be an asset because I would benefit from more face time with the lawyers. In retrospect, I am happy to say that my expectations were exceeded. Unlike a student who works for a large firm, I can actually say that I routinely receive assignments and I'm mentored by a managing partner. A corollary of that interaction is that I get to learn about the operation and promotion of a law firm.

While there are benefits to articling at a small-town firm, you must also consider the consequences on your lifestyle. For example, in a small town, businesses on the main street close around 5 p.m. on weekdays and are closed on weekends. While major grocery and department stores have normal operating hours and are located nearby, the nightlife here is pretty much non-existent. That being said, I've discovered a wide range of outdoor and indoor activities to pursue. I should also note that — contrary to my aforementioned joke — there is modern infrastructure and many of the amenities you would find in a big city.

Since moving to Orangeville, I have had the opportunity to try activities that I probably would not have tried if I was living in a big city because of the relatively lower fees and the accessibility of the facilities. Notably, I have fulfilled my lifelong dream to take horseback-riding lessons. While it might seem completely unrelated to the practice of law, taking on this new challenge has taught me valuable things about how I portray myself to others and my willingness to take calculated risks. I have also had the benefit of experiencing the local culture and the natural beauty of the area.

So believe me, articling in a small town is worth your while. You should at least consider it. It may not be the right choice for you, but at the very least you can say you made an informed decision.

Christine Kellowan is an articling student at Carters Professional Corp. in Orangeville, Ont.