A Law Society of Ontario tribunal has rejected an interlocutory motion to suspend the licence of a lawyer accused of child pornography offences.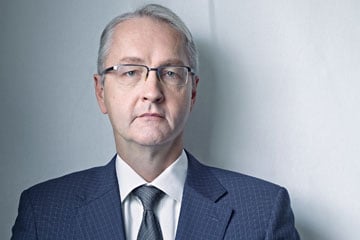 A Law Society of Ontario tribunal has rejected an interlocutory motion to suspend the licence of a lawyer accused of child pornography offences.
The Law Society Tribunal Hearing Division released its decision April 9 regarding Jamuar Sharat Vijaya, a criminal defence lawyer who practises in North York. Vijaya has been charged with possessing and accessing child pornography and is set to begin trial in provincial court in January 2019, says his lawyer, Scott Hutchison of Henein Hutchison LLP in Toronto.
The failed motion is part of an increase in interlocutory suspension applications brought by the law society against lawyers facing disciplinary hearings, says criminal defence lawyer William Trudell.
"The increased use of interlocutory suspensions is something of great concern because it effectively shuts a lawyer down and it's very hard to recuperate from that because it's all public," Trudell says.
"I would hope that the law society would try to work out these kinds of restrictions without the necessity of a public hearing," he says.
"Protecting the public is the law society's first concern and interim measures, such as interlocutory suspensions or restrictions, are sought to address serious risk that becomes apparent before an investigation or hearing is complete," LSO communications adviser Susan Tonkin said via email.
Tonkin said the law society "conducts ongoing risk assessments" to determine if restrictions such as these are necessary.
According to s. 49.27 of the Law Society Act, the tribunal's job was to determine whether it is reasonable to believe a "significant risk of harm to the public interest in the administration of justice" exists if Vijaya is not suspended and, if so, that the suspension is "likely to reduce that risk."
Suzanne Jarvie acted for the law society and argued that such a risk to the public did exist, but the tribunal rejected that argument.
Given that the charges were not related to Vijaya's conduct as a lawyer, Hutchison says, there is no reason the public or profession is harmed by him continuing to practise.
"The way the statute reads is an interlocutory suspension is only to be made where there is a proper basis for it. The allegations against Mr. Vijaya have nothing to do with the practise of law," he says. "There is no suggestion that any member of the public, even if the allegations were true, has ever been exposed to any danger as a result of Mr. Vijaya's being a lawyer or practising law."
In the decision, the tribunal cited the 2016 case Law Society of Upper Canada v. Schulz, in which a lawyer who was found guilty of possessing child pornography and sentenced to prison did not have his licence suspended.
In Schulz, the tribunal found there were no reasonable grounds for believing that a significant risk of harm to members of the public existed. The lawyer had a family law practice and was restricted from being alone with anyone under 18 years old other than his children as well as representing anyone under 18.
Similarly, Vijaya's licence was put under the interlocutory restrictions that he not be in the presence of an unaccompanied minor and not to place personal data on an electronic device he uses for work.
Hutchison says that in bringing this motion when the precedent was that someone convicted of the charges his client is accused of would not be suspended, the law society is trying to change the test for an interlocutory suspension.
"While the society didn't really say it, it is fairly clear that what they were trying to do in this case was change the test for an interlocutory suspension," he says.
The charges against Vijaya stem from a complaint made by his wife in 2013. The police removed four computers and external hard drives from Vijaya's home.
Due to the fact Vijaya had work-related data on the computers, solicitor-client privilege was asserted, a search warrant was granted and a referee and forensic examiner was appointed, according to the tribunal's decision. In October 2017, Vijaya was arrested and charged.
According to the Crown, there were 52 files that constituted child pornography and one file's name referred to "a child aged 5," the tribunal wrote in the decision.
Vijaya was interviewed by law society investigator Nina Iwanowich in November 2017 and at that time Vijaya had not yet received disclosure from the Crown and so could not give a detailed, accurate account of the charges against him, according to the tribunal's decision.
Jessyca Greenwood is partner at Greenwood Lam LLP and says that Vijaya is just getting what any other accused would be entitled to — the ability to continue his life until his day in court.
"It's kind of ironic that you have a defence lawyer who has to fight for his right to be presumed innocent," she says.
"The tribunal has said he can keep his licence and keep working and that's what any other accused person would be entitled to do," she says. "So it seems only fair and a right decision to uphold the presumption of innocence and actually give that principle that's a fundamental tenant of the justice system the weight that it deserves."
Trudell says the law society needs to evaluate how itsuse of interlocutory applications affects the reputation of lawyers.
"What's lost here is the law society is really quick to jump and suggest the reputational risk to the law society and I think they too often forget the reputational risk of the lawyer," he says.
Interlocutory suspensions should be used as a last resort, as the reputational cost — especially for a sole practitioner — can be devastating even if they are not convicted, Trudell says.
"A lawyer — especially a lawyer who is on their own, for instance — who is not in a big firm, once they get a suspension, it is impossible almost to recover. That's capital punishment."