Advanced's white paper examines how hard data proves the value of DMS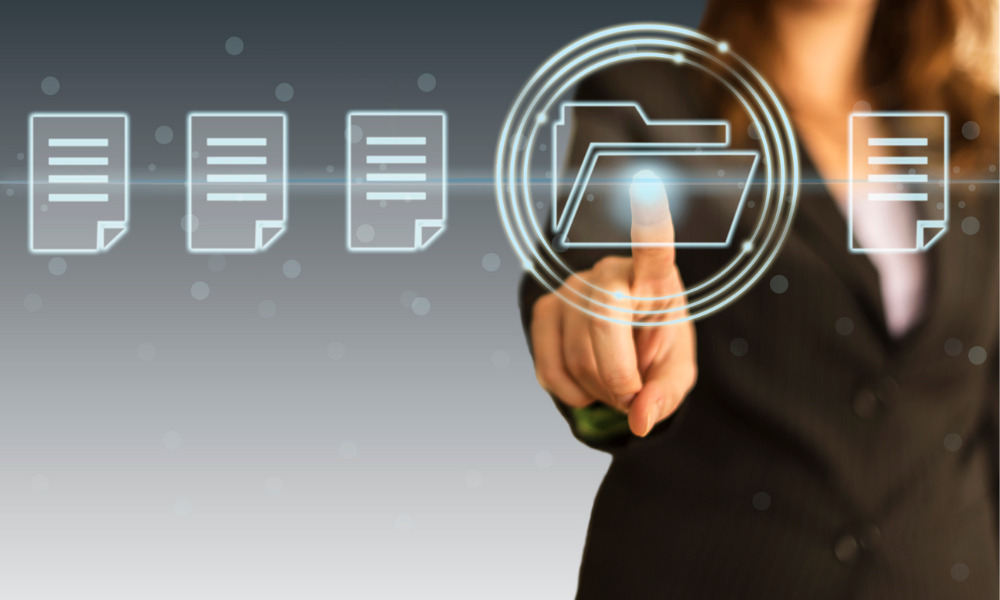 This article was produced in partnership with Advanced.
How do you calculate the return your firm will get from investing in a document management system (DMS)? Forgetting productivity gains for the moment (which is the source of soft ROI), "to make financial sense in the here and now, partners must first make good, data-driven decisions with hard, objective numbers about the real cost savings that a DMS adoption can bring," says Peter Zver, Director of Tikit Americas, Advanced.
"An ROI on time savings requires a conversion of time to dollars, and every managing partner has a different view of the formula for that conversion," Zver, author of a free white paper on the subject, says. "An ROI based on assumptions, although valid to a degree is open to debate, especially when even small increments of time savings lead to disproportionally high ROI. The hard ROI deals with actual cost reduction using factual evidence — expense line items on the P&L — and although the ROI is much lower, it's more credible and defendable."
Advanced conducted a hard cost ROI exercise with several firms, and findings show that a mid-sized firm can save between US$400k and $600k over the first five years of DMS adoption. Just the exercise in surfacing costs tied to physical file storage and paper are costs often not reviewed and taken for granted, Zver notes the results, "…were quite eye opening and the opportunity in reducing these costs were quickly evident."
Often, it's the administrator/comptroller that puts forth a business case, and staying in the "hard cost" zone with a focus on those savings — "Often referred to as the 'low hanging fruit' for the ROI," Zver adds — stays within the realm of their expertise and empowers them in defending the case. Whether the calculation is based on hard cost savings or soft cost savings due to improved productivity, every firm should put together a business case for a DMS that takes ROI into account and should also address how a DMS contributes to improved client service delivery, compliance, security and employee well-being. But at the end of the day, there's an even more straightforward argument for its adoption.
"Simply positioning it as a cost of doing business to stay competitive in today's digitally driven world may be the compelling argument in the business case — or put another way, the cost of inaction may be the driver to acquire a DMS," Zver says.
The COVID-19 pandemic accelerated an increasingly digital landscape and ultimately drove that "aha moment" for law firm leadership that dispelled myths regarding reduced productivity when working away from the office. Now firms accept that service delivery can happen essentially anywhere, and this shift has put the role — and cost — of the physical office into question. A DMS acts as one of the pillars of technology to support a digital law firm headquarters, and factoring in the opportunity of a new workplace through a reduction of the physical, the hard cost ROI benefits from an exponential increase.
Through the fast and furious impact of the pandemic, Advanced has seen a marked uptick in firms leveraging its solutions and the company prides itself in its 'Cloud-first' offerings to the legal and other vertical markets, Zver says.
"The pandemic has created an awareness of the value of Cloud technologies and their role in the move to a new post-pandemic workplace, including both the efficiencies and the cost rationalizing opportunities surrounding that move."
Advanced's white paper outlines key areas where organizations can save money with a DMS, dives into why businesses need to review their property strategy and also takes a look at what the future holds for legal firms in a digital age. Download Proving the value of a DMS through hard data for free today.
Advanced is the UK's third largest provider of business software, offering enterprise and market-focused solutions that allow customers to reimagine what's possible and innovate in their sectors.