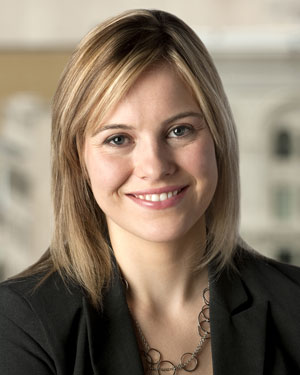 It seems that time is the most valuable and scarce resource I have at the moment. Ironically, I often spend a significant chuck of my time trying to make more of it.
It is often difficult to find the time during the day to complete our work, let alone eat, sleep, exercise, and perform all of the other tasks of a lawyer's daily life. Dry cleaning doesn't pick itself up — that is a certainty.
When it comes to adding volunteer work to our ever-expanding "to do" list, it's easy to simply leave it languishing at the bottom of the list. After all, many lawyers cannot record volunteer activities towards their billable targets and it doesn't assist the sleep-deprived in making up all those lost hours of shut-eye.
Yet, a quick canvas of my friends who are new to the practice of law tells me there's a common, self-imposed feeling of responsibility to use their legal education to effect some good in the world — even if only in small ways. This observation is supported by results from a
Canadian Lawyer
survey
last year, which showed more than half of those surveyed believed lawyers have a duty to provide
pro bono
services.
There's a lively debate as to how "obligated" lawyers should feel to give back to the community, either by performing
pro bono
legal services, sitting on governance boards, participating politically, providing monetary donations to worthwhile causes, or performing some other form of public service.
I would guess any pushback to such an idea has less to do with the notion of "volunteering" and more to do with the word "obligation." I've often heard it argued the two concepts are mutually exclusive.
We all know those people, whether personally or by reputation, whose list of voluntary extracurriculars fill an entire page of their resume. These people should be commended for their dedication and creative time management. For most of us, there simply are not enough hours in the day and, as such, we have to consciously select the recipients of our charitable efforts.
So how should we choose where to spend our precious hours? Here are some things to consider:
• Be realistic about how much time you can devote to the cause. At the end of the day, we as young lawyers are building our practices and have obligations to our clients and the lawyers with whom we work. Organizations count on their volunteers to be reliable and if we can't devote the time we represent that we can, everyone loses.
• Allow your
pro bono
or volunteer work to do double duty. We all have friends new to the practice of law who don't seem to have a spare moment, let alone a spare hour per week to devote to activities outside the office. Most young lawyers, however, need to market their services, attract clients, and improve their skills. Choosing a position that will allow you to broaden your thinking or receive hands-on training and experience is beneficial not only to you but to your clients as well. While it may sound cynical to perform public service to receive a benefit, the result of our efforts will still add value or resources to the organization you choose to assist.
• Choose a cause or organization that you are passionate about and not just one taking up a slot in your calendar. For example, I enjoy spending time with children and typically focus my efforts in assisting young people.
At the end of the day, we are part of a firm or organization, a legal community, and the community at large. Regardless of whether you feel your admission into the legal profession imposes a higher moral obligation, your Rolodex could use some plumping, or, in the spirit of giving back, you want to leave the world more wholesome than when you arrived, there is a role for each of us to play — regardless of our time, interests, and motivations.