An agreement that allows lawyers broader mobility across all Canadian jurisdictions received an official seal of approval from all provincial law societies last night.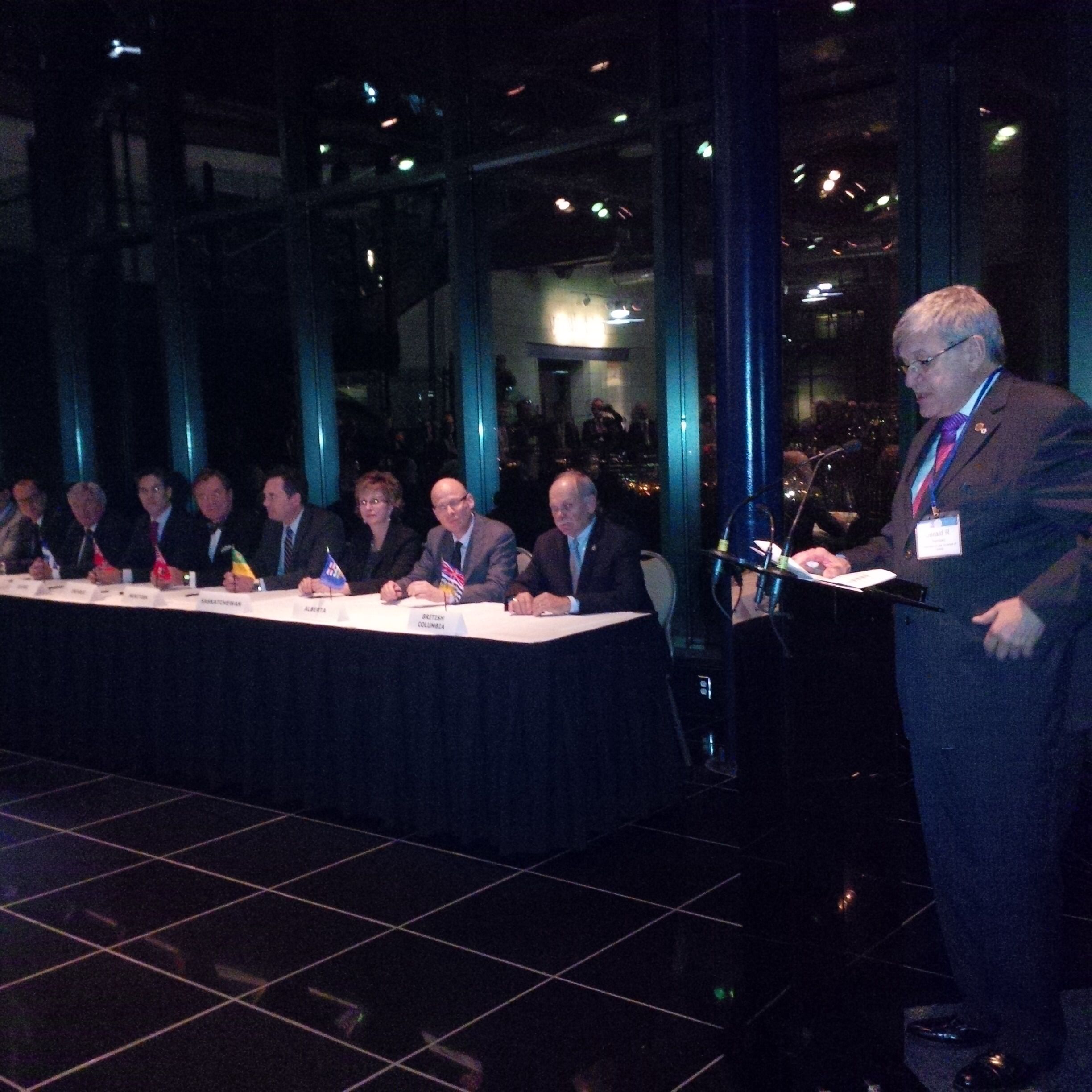 Representatives from each provincial regulator signed the agreement at a Federation of Law Societies of Canada meeting last night in St. John's, triggering the next stage of implementations throughout the country.
The deal, ratified first by the Law Society of Upper Canada in February, allows lawyers who are currently confined to civil law or common law jurisdictions broader access to practise law across the two systems.
"Before the signings, all the law societies ratified already the agreement, so this signing ceremony yesterday was a confirmation of that," said former Barreau du Quebec battonier Nicolas Plourde, who signed the agreement for Quebec.
The mobility agreement was an idea that began with a conversation between Plourde and Law Society of Upper Canada Treasurer Tom Conway.
"Now the next step is to implement the agreement in each of the law societies," Plourde tells
Legal Feeds
.
The previous mobility arrangement with Quebec, the Quebec Mobility Agreement, allowed lawyers from common law jurisdictions to practise in areas "only with respect to matters under federal jurisdiction." That 2007 agreement also permitted common law lawyers to provide legal advice involving matters from their own province, the Criminal Code, or public international law.
The new agreement will replace those conditions and allow lawyers from common law jurisdictions to practise in any province, including Quebec, in any area of law they're competent in. These conditions also apply for Quebec lawyers who want to practise in other provinces.
Implementing the agreement could take up to a year, says Conway, who notes the process will be a bit more complex on the Quebec side.
The changes will first need an OK from the Office of Professions of Quebec, which oversees all self-regulating professions in the province, and receive a sign-off from the Quebec government.
"Bottom line, we are hoping to implement as soon as possible, but it may be another eight months to a year before implementation is complete, and depends on how quickly the Office and the Quebec government move to approve the changes," Conway says.
Plourde was in Toronto the day the law society ratified the new mobility agreement. At the time, he said the difference between civil and common law jurisdictions — what had so far justified confining lawyers to those regions — is "more apparent than real."
"With globalization of markets, I think it was important for the law societies of Canada to allow lawyers to move freely and practise across Canada without any barrier," he tells
Legal Feeds
.
"Obviously mobility will be good for lawyers, especially Quebec lawyers who are bilingual and bi-juridical, but I think it will also be good for clients that lawyers will be able to follow their clients wherever they do business," he adds.
Plourde also said the move will be good for access to justice as the influx of francophone lawyers to Ontario and English-speaking lawyers to Quebec will ensure clients who speak only one of Canada's official languages receive better service in both provinces.
Transferring lawyers will have an ethical obligation not to practise in areas of the law they are not competent in. The law society has also suggested that the Federation of Law Societies of Canada prepares a package outlining the difference between civil and common law systems lawyers need to be aware of.