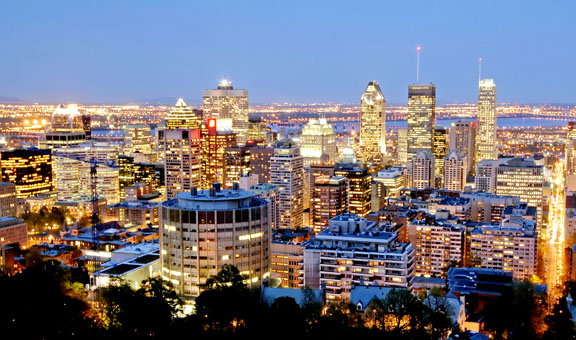 Montreal will be the place to be for in-house counsel April 12 to 17 as the Canadian Corporate Counsel Association hosts back-to-back conferences.
The 2012 Corporate Counsel World Summit, Leading Global In-House Success, takes place April 13-15, followed by the CCCA National Spring Conference, Leading Canadian In-House Success, April 16-17.
"We tried to organize this so people could take in both conferences and get the benefit of the international and domestic discussions without having to take too many days out of the office," says Geoff Creighton, chairman of the CCCA.
"Some of the topics being covered are soft skills in terms of managing conflicts around compliance and global responsibility and privilege across borders, culture and language — things that people aren't likely to get in traditional continuing professional development programs," says Creighton.
"We hope people take away an international view and have the opportunity to meet colleagues and make contacts they will find fruitful in the future," he adds.
All five days feature plenary and concurrent sessions on topics including: what recent global economic crises mean for doing business in the EU; managing privilege across borders; a corporate counsel guide to managing a global workforce; keeping your advertising on side with Canada's anti-spam act, and doing business with financially troubled companies.
Creighton says he expects the session on the federal anti-spam legislation will attract a lot of attention.
"The expectation is we're going to see new draft regulations either at the end of this month or early next month, which means that will be breaking news. In any event I think a lot of people don't have an appreciation for just how broad the legislation is and what the intended consequences might be," says Creighton.
Keynote speakers will include former Liberal cabinet minister Martin Cauchon, now with Heenan Blaikie LLP, as well as Patricia Kosseim, general counsel of the Office of the Privacy Commissioner of Canada.
"Privacy is the kind of cross-cutting topic we like — regardless of the nature of the organization you're in it's of interest," says Creighton.
Other speakers include futurist and author Richard Susskind, former Quebec premier and federal cabinet minister Lucien Bouchard; Air Canada's president and chief executive officer Calin Rovinescu, and Yuen Pau Woo, president and CEO of the Asia Pacific Foundation of Canada.??
"We try to get a nice mix on all the panels of in-house counsel who can speak from personal experience in the trenches from an in-house perspective combined along with other subject matter experts," says Creighton.
"Our membership also includes in-house in a larger sense and includes people from public sector from universities, government, hospitals, and so forth as well as non-profits," says Creighton. "We try and make sure there is something of interest to each of those and interspersed with practice topics such as how to generate capacity in the legal department."
The winner of the R.V.A. Jones Award will be honoured the evening of April 15. The results of the 2012 In-House Counsel Barometer Survey will be released the next day. ?
The brochure for both conferences is available
online
.